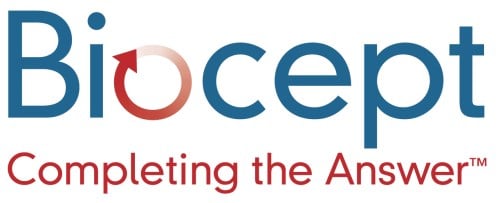 Equities researchers at StockNews.com started coverage on shares of Biocept (NASDAQ:BIOC – Get Rating) in a research note issued to investors on Monday. The firm set a "hold" rating on the medical research company's stock.
Separately, Maxim Group cut shares of Biocept from a "buy" rating to a "hold" rating in a research note on Friday, April 14th.
Biocept Stock Up 21.1 %
BIOC opened at $6.65 on Monday. Biocept has a twelve month low of $5.15 and a twelve month high of $48.60. The company has a market cap of $3.92 million, a PE ratio of -0.10 and a beta of 0.92. The company has a quick ratio of 1.91, a current ratio of 2.07 and a debt-to-equity ratio of 0.42. The company has a 50-day moving average price of $9.10 and a 200 day moving average price of $15.05.
Institutional Investors Weigh In On Biocept
Want More Great Investing Ideas?
A hedge fund recently raised its stake in Biocept stock. Renaissance Technologies LLC grew its position in Biocept, Inc. (
NASDAQ:BIOC
–
Get Rating
) by 27.1% during the first quarter, according to its most recent filing with the Securities and Exchange Commission. The institutional investor owned 116,400 shares of the medical research company's stock after purchasing an additional 24,800 shares during the quarter. Renaissance Technologies LLC owned approximately 0.69% of Biocept worth $270,000 at the end of the most recent reporting period. 10.04% of the stock is owned by institutional investors and hedge funds.
About Biocept
Biocept, Inc is an oncology laboratory service company, which engages in the development and marketing of novel laboratory products in the detection of rare cells to include circulating tumor cells. The company was founded on May 12, 1997 and is headquartered in San Diego, CA.
Featured Articles
Receive News & Ratings for Biocept Daily - Enter your email address below to receive a concise daily summary of the latest news and analysts' ratings for Biocept and related companies with MarketBeat.com's FREE daily email newsletter.