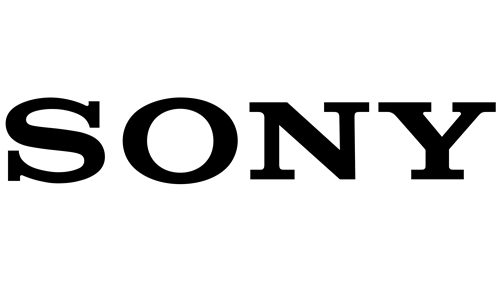 Belpointe Asset Management LLC bought a new stake in Sony Group Co. (NYSE:SONY – Get Rating) in the fourth quarter, according to its most recent disclosure with the Securities and Exchange Commission. The fund bought 803 shares of the company's stock, valued at approximately $61,000.
A number of other institutional investors have also added to or reduced their stakes in the company. RFP Financial Group LLC acquired a new position in Sony Group during the 4th quarter valued at about $25,000. Okabena Investment Services Inc. bought a new stake in Sony Group in the 4th quarter worth about $29,000. Guardian Wealth Advisors LLC purchased a new position in shares of Sony Group in the 3rd quarter worth approximately $32,000. Armstrong Advisory Group Inc. bought a new position in shares of Sony Group in the fourth quarter valued at approximately $35,000. Finally, Hollencrest Capital Management purchased a new stake in shares of Sony Group during the fourth quarter valued at approximately $44,000. 7.74% of the stock is owned by institutional investors and hedge funds.
Wall Street Analysts Forecast Growth
A number of research analysts have weighed in on SONY shares. StockNews.com assumed coverage on shares of Sony Group in a research note on Thursday, May 18th. They issued a "hold" rating on the stock. Cowen boosted their price objective on Sony Group from $102.00 to $118.00 and gave the company an "outperform" rating in a research note on Friday, February 3rd. Three analysts have rated the stock with a hold rating and two have given a buy rating to the stock. According to MarketBeat, the company presently has an average rating of "Hold" and a consensus price target of $110.00.
Sony Group Price Performance
Want More Great Investing Ideas?
Shares of
NYSE SONY
opened at $97.60 on Tuesday. The stock's 50-day simple moving average is $90.93 and its two-hundred day simple moving average is $85.94. Sony Group Co. has a twelve month low of $61.72 and a twelve month high of $99.15. The firm has a market capitalization of $120.44 billion, a P/E ratio of 17.62, a P/E/G ratio of 3.51 and a beta of 1.06. The company has a quick ratio of 0.46, a current ratio of 0.62 and a debt-to-equity ratio of 0.24.
Sony Group (NYSE:SONY – Get Rating) last announced its earnings results on Friday, April 28th. The company reported $0.78 earnings per share for the quarter, beating analysts' consensus estimates of $0.56 by $0.22. Sony Group had a net margin of 8.08% and a return on equity of 13.43%. The business had revenue of $23.17 billion for the quarter, compared to the consensus estimate of $22.99 billion. As a group, equities analysts anticipate that Sony Group Co. will post 5.91 EPS for the current fiscal year.
About Sony Group
Sony Group Corp. engages in the development, design, manufacture, and sale of electronic equipment, instruments, devices, game consoles, and software for consumers, professionals and industrial markets. It operates through the following segments: Game and Network Services, Music, Pictures, Home Entertainment and Sound, Imaging Products and Solutions, Mobile Communications, Semiconductors, Financial Services, and Others.
Further Reading
Want to see what other hedge funds are holding SONY? Visit HoldingsChannel.com to get the latest 13F filings and insider trades for Sony Group Co. (NYSE:SONY – Get Rating).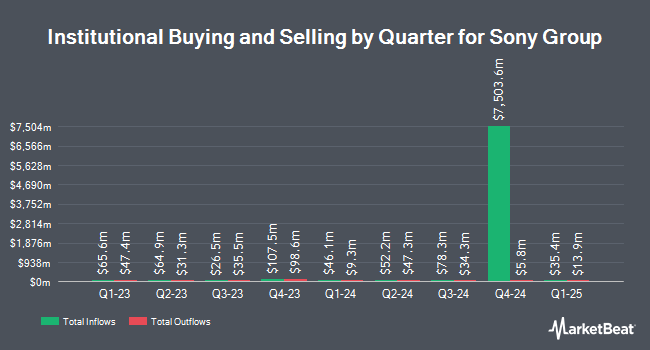 Receive News & Ratings for Sony Group Daily - Enter your email address below to receive a concise daily summary of the latest news and analysts' ratings for Sony Group and related companies with MarketBeat.com's FREE daily email newsletter.