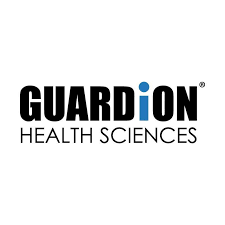 Guardion Health Sciences, Inc. (NASDAQ:GHSI – Get Rating) rose 5% on Monday . The stock traded as high as $6.94 and last traded at $6.93. Approximately 7,787 shares changed hands during mid-day trading, a decline of 67% from the average daily volume of 23,373 shares. The stock had previously closed at $6.60.
Guardion Health Sciences Price Performance
The firm has a 50-day simple moving average of $5.85 and a two-hundred day simple moving average of $6.91.
Hedge Funds Weigh In On Guardion Health Sciences
A hedge fund recently raised its stake in Guardion Health Sciences stock. Renaissance Technologies LLC lifted its stake in shares of Guardion Health Sciences, Inc. (NASDAQ:GHSI – Get Rating) by 795.2% in the first quarter, according to the company in its most recent disclosure with the SEC. The institutional investor owned 2,226,242 shares of the company's stock after buying an additional 1,977,550 shares during the quarter. Renaissance Technologies LLC owned approximately 3.62% of Guardion Health Sciences worth $516,000 at the end of the most recent reporting period. Hedge funds and other institutional investors own 16.38% of the company's stock.
About Guardion Health Sciences
Want More Great Investing Ideas?
(
Get Rating
)
Guardion Health Sciences, Inc engages in the business of developing and distributing clinically supported nutrition, medical foods, and dietary supplements. The firm also offers science-based products and devices designed to support healthcare professionals, providers, patients, and consumers. The company was founded by Michael Favish in December 2009 and is headquartered in Houston, TX.
Further Reading
Receive News & Ratings for Guardion Health Sciences Daily - Enter your email address below to receive a concise daily summary of the latest news and analysts' ratings for Guardion Health Sciences and related companies with MarketBeat.com's FREE daily email newsletter.