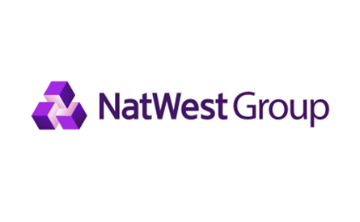 NatWest Group plc (OTCMKTS:RBSPF – Get Rating) shares shot up 5.3% during mid-day trading on Monday . The company traded as high as $3.37 and last traded at $3.37. 118 shares changed hands during mid-day trading, a decline of 99% from the average session volume of 20,487 shares. The stock had previously closed at $3.20.
NatWest Group Price Performance
The firm's 50-day moving average is $3.24 and its 200-day moving average is $3.25. The company has a debt-to-equity ratio of 0.18, a current ratio of 1.09 and a quick ratio of 1.09.
NatWest Group (OTCMKTS:RBSPF – Get Rating) last posted its quarterly earnings results on Friday, February 17th. The company reported $0.16 earnings per share (EPS) for the quarter. The business had revenue of $4.35 billion during the quarter.
Hedge Funds Weigh In On NatWest Group
Want More Great Investing Ideas?
A hedge fund recently bought a new stake in NatWest Group stock. Great Lakes Advisors LLC acquired a new position in NatWest Group plc (
OTCMKTS:RBSPF
–
Get Rating
) in the third quarter, according to its most recent disclosure with the Securities and Exchange Commission. The institutional investor acquired 16,699 shares of the company's stock, valued at approximately $43,000.
NatWest Group Company Profile
NatWest Group Plc engages in the provision of international banking and financial services. It operates through the following segments: Personal and Business Banking, Commercial and Private Banking, RBS International (RBSI), NatWest Markets, and Central Items and Other. The Personal and Business Banking segment consists of the United Kingdom Personal, Business Banking, and Ulster Bank RoI sub-segments.
Featured Stories
Receive News & Ratings for NatWest Group Daily - Enter your email address below to receive a concise daily summary of the latest news and analysts' ratings for NatWest Group and related companies with MarketBeat.com's FREE daily email newsletter.