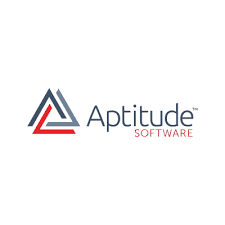 Aptitude Software Group plc (LON:APTD – Get Rating) insider Philip Wood ACA sold 115 shares of the firm's stock in a transaction that occurred on Monday, May 22nd. The shares were sold at an average price of GBX 343 ($4.27), for a total transaction of £394.45 ($490.61).
Aptitude Software Group Price Performance
APTD opened at GBX 342 ($4.25) on Wednesday. The company has a fifty day moving average price of GBX 360.52 and a two-hundred day moving average price of GBX 360.13. The company has a debt-to-equity ratio of 22.04, a quick ratio of 1.01 and a current ratio of 1.10. Aptitude Software Group plc has a 52 week low of GBX 311 ($3.87) and a 52 week high of GBX 431.13 ($5.36). The firm has a market capitalization of £196.10 million, a PE ratio of 8,550.00 and a beta of 0.42.
Aptitude Software Group Increases Dividend
The firm also recently announced a dividend, which will be paid on Friday, June 16th. Shareholders of record on Thursday, May 25th will be issued a dividend of GBX 3.60 ($0.04) per share. This represents a yield of 1%. The ex-dividend date of this dividend is Thursday, May 25th. This is a positive change from Aptitude Software Group's previous dividend of $1.80. Aptitude Software Group's payout ratio is currently 12,500.00%.
Wall Street Analysts Forecast Growth
Want More Great Investing Ideas?
Separately, Canaccord Genuity Group reissued a "buy" rating and issued a GBX 615 ($7.65) price target on shares of Aptitude Software Group in a report on Wednesday, May 17th.
Aptitude Software Group Company Profile
Aptitude Software Group plc, together with its subsidiaries, provides finance digitalization and subscription management software in the United Kingdom and internationally. It provides subscription management and billing; revenue management; and aptitude compliance solutions; and Aptitude Accounting Hub, centralizing and automating finance, accounting and reporting processes.
Recommended Stories
Receive News & Ratings for Aptitude Software Group Daily - Enter your email address below to receive a concise daily summary of the latest news and analysts' ratings for Aptitude Software Group and related companies with MarketBeat.com's FREE daily email newsletter.