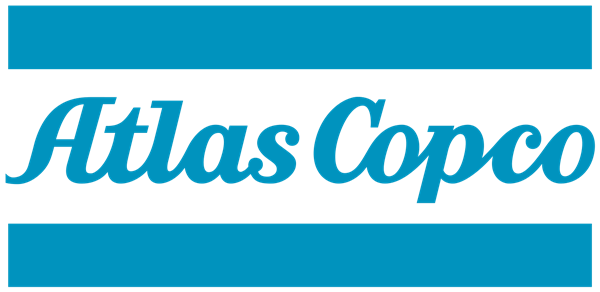 Shares of Atlas Copco AB (OTCMKTS:ATLKY – Get Rating) have received an average rating of "Hold" from the thirteen analysts that are currently covering the stock, Marketbeat reports. Two research analysts have rated the stock with a sell recommendation, six have assigned a hold recommendation and three have given a buy recommendation to the company. The average 12-month price target among brokerages that have updated their coverage on the stock in the last year is $118.01.
A number of analysts recently weighed in on ATLKY shares. Societe Generale downgraded Atlas Copco from a "buy" rating to a "hold" rating in a report on Monday, January 30th. Danske raised Atlas Copco from a "hold" rating to a "buy" rating in a research note on Thursday, March 23rd.
Atlas Copco Stock Performance
Atlas Copco stock opened at $14.28 on Wednesday. The stock has a market cap of $69.56 billion, a PE ratio of 28.56, a P/E/G ratio of 3.88 and a beta of 1.24. The company has a quick ratio of 0.86, a current ratio of 1.31 and a debt-to-equity ratio of 0.30. Atlas Copco has a 12-month low of $8.63 and a 12-month high of $15.00. The business's 50-day moving average price is $13.07 and its two-hundred day moving average price is $12.51.
Want More Great Investing Ideas?
Atlas Copco (
OTCMKTS:ATLKY
–
Get Rating
) last posted its earnings results on Thursday, April 27th. The industrial products company reported $0.13 earnings per share for the quarter, topping analysts' consensus estimates of $0.11 by $0.02. Atlas Copco had a net margin of 16.42% and a return on equity of 32.70%. The firm had revenue of $3.82 billion for the quarter, compared to analysts' expectations of $3.16 billion. As a group, analysts expect that Atlas Copco will post 0.49 earnings per share for the current fiscal year.
Atlas Copco Company Profile
Atlas Copco AB engages in the provision of sustainable productivity solutions. The firm offers compressors, vacuum solutions, generators, power tools, and assembly systems. It operates through the following segments: Compressor Technique, Vacuum Technique, Industrial Technique, and Power Technique. The Compressor Technique segment provides compressed air solutions, industrial compressors, gas and process compressors and expanders, air and gas treatment equipment, and air management systems.
Featured Stories
Receive News & Ratings for Atlas Copco Daily - Enter your email address below to receive a concise daily summary of the latest news and analysts' ratings for Atlas Copco and related companies with MarketBeat.com's FREE daily email newsletter.