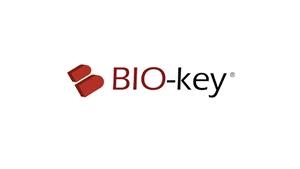 BIO-key International, Inc. (NASDAQ:BKYI – Get Rating) passed above its fifty day moving average during trading on Tuesday . The stock has a fifty day moving average of $0.74 and traded as high as $0.80. BIO-key International shares last traded at $0.78, with a volume of 10,843 shares traded.
BIO-key International Stock Up 2.6 %
The company has a debt-to-equity ratio of 0.03, a quick ratio of 1.49 and a current ratio of 2.96. The company has a market capitalization of $6.59 million, a price-to-earnings ratio of -0.66 and a beta of 1.00. The firm's 50-day simple moving average is $0.74 and its 200-day simple moving average is $0.81.
BIO-key International (NASDAQ:BKYI – Get Rating) last posted its quarterly earnings results on Friday, March 31st. The technology company reported ($0.40) earnings per share (EPS) for the quarter. The company had revenue of $1.76 million during the quarter. BIO-key International had a negative return on equity of 65.29% and a negative net margin of 121.02%.
About BIO-key International
Want More Great Investing Ideas?
(
Get Rating
)
BIO-key International, Inc engages in the provision of identity and access management (IAM) platform.The firm's products include multi-factor authentication, self-service password reset, single sign-on, fingerprint scanners, and civil and large-scale identification.It offers its services to the education, financial, government, healthcare, manufacturing, and retail industries.The company was founded on January 7, 1993 and is headquartered in Wall, NJ.
Recommended Stories
Receive News & Ratings for BIO-key International Daily - Enter your email address below to receive a concise daily summary of the latest news and analysts' ratings for BIO-key International and related companies with MarketBeat.com's FREE daily email newsletter.