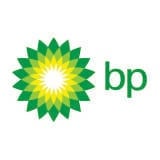 Bridgepoint Group plc (LON:BPT – Get Rating) was up 0.4% during mid-day trading on Tuesday . The company traded as high as GBX 224.20 ($2.79) and last traded at GBX 220.80 ($2.75). Approximately 788,665 shares changed hands during trading, an increase of 1% from the average daily volume of 777,561 shares. The stock had previously closed at GBX 220 ($2.74).
Analyst Upgrades and Downgrades
A number of equities analysts recently issued reports on BPT shares. Numis Securities reissued an "add" rating and set a GBX 245 ($3.05) price target on shares of Bridgepoint Group in a report on Thursday, March 16th. Jefferies Financial Group assumed coverage on Bridgepoint Group in a report on Tuesday, February 21st. They issued a "buy" rating and a GBX 300 ($3.73) price objective on the stock.
Bridgepoint Group Price Performance
The stock has a fifty day simple moving average of GBX 226.35 and a two-hundred day simple moving average of GBX 223.09. The company has a market cap of £1.80 billion and a PE ratio of 1,472.00. The company has a current ratio of 4.84, a quick ratio of 3.60 and a debt-to-equity ratio of 14.40.
Bridgepoint Group Announces Dividend
Want More Great Investing Ideas?
The business also recently declared a dividend, which was paid on Tuesday, May 23rd. Stockholders of record on Thursday, April 27th were given a dividend of GBX 4 ($0.05) per share. The ex-dividend date of this dividend was Thursday, April 27th. This represents a dividend yield of 1.95%. Bridgepoint Group's payout ratio is 5,333.33%.
Insider Activity
In related news, insider Cyrus Taraporevala purchased 8,517 shares of Bridgepoint Group stock in a transaction dated Thursday, March 16th. The stock was bought at an average cost of GBX 211 ($2.62) per share, for a total transaction of £17,970.87 ($22,351.83). Insiders own 28.90% of the company's stock.
Bridgepoint Group Company Profile
Bridgepoint Group plc operates as a private equity and credit fund manager in Europe, the United States, and China. The company invests in the middle market private assets. It specialises and invests in private equity and credit internationally across six principal sectors, including business services, consumer, financial services, healthcare, advanced industrials, and technology.
Read More
Receive News & Ratings for Bridgepoint Group Daily - Enter your email address below to receive a concise daily summary of the latest news and analysts' ratings for Bridgepoint Group and related companies with MarketBeat.com's FREE daily email newsletter.