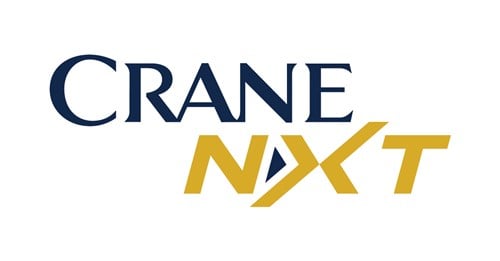 Crane NXT, Co. (NYSE:CXT – Get Rating)'s stock price reached a new 52-week high during mid-day trading on Monday . The stock traded as high as $54.24 and last traded at $53.51, with a volume of 18610 shares traded. The stock had previously closed at $53.67.
Analyst Ratings Changes
Separately, DA Davidson boosted their price objective on shares of Crane NXT from $70.00 to $72.00 in a report on Friday, May 12th.
Crane NXT Price Performance
The company has a market cap of $2.99 billion, a price-to-earnings ratio of 8.11, a PEG ratio of 1.82 and a beta of 1.49. The company has a current ratio of 1.74, a quick ratio of 1.23 and a debt-to-equity ratio of 0.44.
Crane NXT Cuts Dividend
Want More Great Investing Ideas?
The firm also recently announced a quarterly dividend, which will be paid on Thursday, June 8th. Investors of record on Wednesday, May 31st will be paid a $0.14 dividend. The ex-dividend date is Tuesday, May 30th. This represents a $0.56 dividend on an annualized basis and a yield of 1.06%. Crane NXT's payout ratio is currently 28.92%.
Insider Activity at Crane NXT
In related news, Director Max H. Mitchell sold 37,495 shares of the company's stock in a transaction dated Monday, May 15th. The shares were sold at an average price of $50.16, for a total value of $1,880,749.20. Following the sale, the director now owns 322,628 shares of the company's stock, valued at $16,183,020.48. The transaction was disclosed in a legal filing with the SEC, which is accessible through this hyperlink. 2.00% of the stock is currently owned by insiders.
About Crane NXT
Crane NXT Co engages in the management of a subsidiary, which manufactures aerospace equipment, electronics systems, and flow control systems. The company was founded on December 2, 2021 and is headquartered in Stamford, CT.
Recommended Stories
Receive News & Ratings for Crane NXT Daily - Enter your email address below to receive a concise daily summary of the latest news and analysts' ratings for Crane NXT and related companies with MarketBeat.com's FREE daily email newsletter.