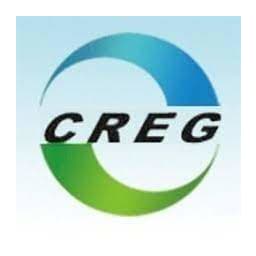 Smart Powerr Corp. (NASDAQ:CREG – Get Rating) shares passed below its 200-day moving average during trading on Tuesday . The stock has a 200-day moving average of $2.06 and traded as low as $1.69. Smart Powerr shares last traded at $1.80, with a volume of 27,824 shares changing hands.
Analyst Ratings Changes
Separately, StockNews.com assumed coverage on shares of Smart Powerr in a research note on Wednesday. They issued a "sell" rating on the stock.
Smart Powerr Stock Performance
The business's fifty day moving average is $1.56 and its 200-day moving average is $2.06. The firm has a market cap of $13.74 million, a P/E ratio of -0.80 and a beta of 0.98.
Institutional Inflows and Outflows
Want More Great Investing Ideas?
An institutional investor recently bought a new position in Smart Powerr stock. Susquehanna International Group LLP acquired a new stake in Smart Powerr Corp. (
NASDAQ:CREG
–
Get Rating
) in the fourth quarter, according to the company in its most recent filing with the SEC. The firm acquired 10,730 shares of the business services provider's stock, valued at approximately $28,000. Susquehanna International Group LLP owned about 0.15% of Smart Powerr at the end of the most recent reporting period. 0.19% of the stock is owned by institutional investors and hedge funds.
About Smart Powerr
Smart Powerr Corp. engages in the provision of energy savings and recycling products and services. It offers waste energy recycling projects for industrial applications and develops a Build-Operate-Transfer model to provide energy saving and recovery facilities for multiple energy intensive industries in China.
Further Reading
Receive News & Ratings for Smart Powerr Daily - Enter your email address below to receive a concise daily summary of the latest news and analysts' ratings for Smart Powerr and related companies with MarketBeat.com's FREE daily email newsletter.