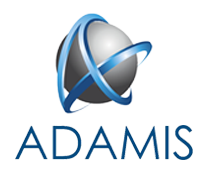 Adamis Pharmaceuticals Co. (NASDAQ:ADMP – Get Rating) saw unusually-strong trading volume on Tuesday . Approximately 16,968 shares were traded during mid-day trading, a decline of 29% from the previous session's volume of 23,922 shares.The stock last traded at $3.10 and had previously closed at $3.19.
Analyst Upgrades and Downgrades
Separately, StockNews.com assumed coverage on shares of Adamis Pharmaceuticals in a research note on Sunday. They set a "hold" rating on the stock.
Adamis Pharmaceuticals Price Performance
The business's 50-day simple moving average is $10.72 and its two-hundred day simple moving average is $12.60.
Institutional Investors Weigh In On Adamis Pharmaceuticals
Want More Great Investing Ideas?
A hedge fund recently raised its stake in Adamis Pharmaceuticals stock. State Street Corp raised its stake in shares of Adamis Pharmaceuticals Co. (
NASDAQ:ADMP
–
Get Rating
) by 13.1% during the first quarter, according to its most recent filing with the Securities and Exchange Commission (SEC). The fund owned 475,373 shares of the specialty pharmaceutical company's stock after acquiring an additional 55,168 shares during the quarter. State Street Corp owned approximately 0.32% of Adamis Pharmaceuticals worth $271,000 at the end of the most recent quarter. 8.57% of the stock is owned by institutional investors.
Adamis Pharmaceuticals Company Profile
Adamis Pharmaceuticals Corp. is a biopharmaceutical company, which engages in the discovery, development, and sale of pharmaceutical, specialty biopharmaceutical, and other drug products. The company provides products in various therapeutic areas, including allergy, respiratory, opioid overdose, and erectile dysfunction markets.
Featured Stories
Receive News & Ratings for Adamis Pharmaceuticals Daily - Enter your email address below to receive a concise daily summary of the latest news and analysts' ratings for Adamis Pharmaceuticals and related companies with MarketBeat.com's FREE daily email newsletter.