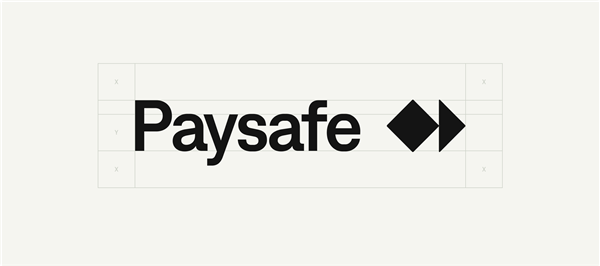 Paysafe Limited (NYSE:PSFE – Get Rating)'s share price reached a new 52-week low during mid-day trading on Wednesday after Bank of America lowered their price target on the stock from $17.00 to $13.70. The company traded as low as $10.46 and last traded at $10.49, with a volume of 71224 shares trading hands. The stock had previously closed at $11.05.
Several other analysts have also recently issued reports on PSFE. Susquehanna reaffirmed a "neutral" rating and set a $24.00 price objective on shares of Paysafe in a report on Friday, March 10th. Credit Suisse Group boosted their target price on Paysafe from $18.60 to $19.00 and gave the company an "underperform" rating in a research report on Friday, March 10th. BMO Capital Markets cut their price objective on Paysafe from $84.00 to $80.00 and set an "outperform" rating on the stock in a research report on Friday, March 10th. Finally, Royal Bank of Canada lowered their target price on Paysafe from $36.00 to $17.00 in a report on Wednesday, May 17th. One analyst has rated the stock with a sell rating, three have given a hold rating and one has assigned a buy rating to the company. According to data from MarketBeat, the company has a consensus rating of "Hold" and a consensus price target of $29.62.
Institutional Inflows and Outflows
Institutional investors and hedge funds have recently bought and sold shares of the stock. Los Angeles Capital Management LLC acquired a new stake in shares of Paysafe in the 4th quarter worth approximately $790,000. Counterpoint Mutual Funds LLC purchased a new position in shares of Paysafe in the 4th quarter worth $172,000. Russell Investments Group Ltd. purchased a new position in shares of Paysafe in the 4th quarter worth $599,000. CWM LLC increased its holdings in Paysafe by 528.8% in the 4th quarter. CWM LLC now owns 1,767 shares of the company's stock valued at $25,000 after purchasing an additional 1,486 shares in the last quarter. Finally, CAPROCK Group Inc. acquired a new stake in Paysafe in the 4th quarter valued at $146,000. 47.72% of the stock is owned by institutional investors and hedge funds.
Paysafe Trading Down 5.6 %
Want More Great Investing Ideas?
The stock has a market capitalization of $634.04 million, a price-to-earnings ratio of -0.94, a P/E/G ratio of 1.47 and a beta of 1.84. The company has a debt-to-equity ratio of 2.99, a quick ratio of 1.10 and a current ratio of 1.10. The firm has a fifty day moving average of $14.86 and a 200-day moving average of $16.91.
Paysafe (NYSE:PSFE – Get Rating) last posted its quarterly earnings results on Tuesday, May 16th. The company reported $0.54 EPS for the quarter, topping analysts' consensus estimates of $0.08 by $0.46. The business had revenue of $387.80 million during the quarter, compared to the consensus estimate of $377.60 million. Paysafe had a positive return on equity of 15.32% and a negative net margin of 44.06%. The company's revenue for the quarter was up 5.5% compared to the same quarter last year. During the same period last year, the firm earned $0.60 earnings per share. As a group, equities analysts predict that Paysafe Limited will post 0.65 earnings per share for the current fiscal year.
Paysafe Company Profile
Paysafe Limited provides digital commerce solutions to online businesses, small and medium-sized business merchants, and consumers through its Paysafe Network worldwide. The company operates in two segments, US Acquiring and Digital Commerce. It provides PCI-compliant payment acceptance and transaction processing solutions for merchants and integrated service providers, including merchant acquiring, transaction processing, online solutions, fraud and risk management tools, data and analytics, and point of sale systems and merchant financing solutions under the Paysafe and Petroleum Card Services brands.
Featured Articles
Receive News & Ratings for Paysafe Daily - Enter your email address below to receive a concise daily summary of the latest news and analysts' ratings for Paysafe and related companies with MarketBeat.com's FREE daily email newsletter.