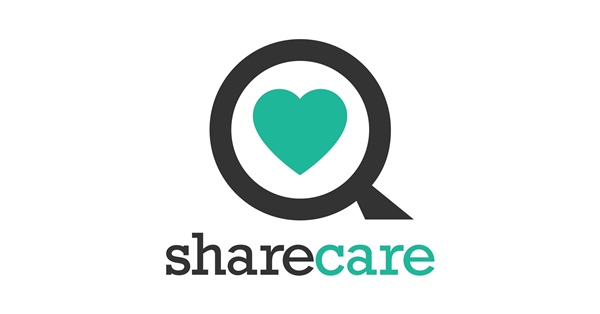 Russell Investments Group Ltd. grew its position in shares of Sharecare, Inc. (NASDAQ:SHCR – Get Rating) by 121.9% during the 4th quarter, according to the company in its most recent disclosure with the SEC. The fund owned 707,371 shares of the company's stock after purchasing an additional 388,565 shares during the quarter. Russell Investments Group Ltd. owned approximately 0.20% of Sharecare worth $1,132,000 as of its most recent filing with the SEC.
A number of other hedge funds and other institutional investors have also made changes to their positions in the company. Lazard Asset Management LLC acquired a new stake in shares of Sharecare in the 1st quarter valued at about $25,000. Cambridge Investment Research Advisors Inc. purchased a new stake in Sharecare in the 1st quarter valued at $26,000. Virtu Financial LLC purchased a new stake in Sharecare in the 1st quarter valued at $27,000. XTX Topco Ltd acquired a new stake in Sharecare during the 1st quarter worth $31,000. Finally, Prudential Financial Inc. purchased a new position in Sharecare during the 3rd quarter worth $32,000. Institutional investors and hedge funds own 34.22% of the company's stock.
Sharecare Stock Performance
Shares of Sharecare stock opened at $1.43 on Thursday. Sharecare, Inc. has a one year low of $1.31 and a one year high of $3.20. The company has a market cap of $511.11 million, a P/E ratio of -4.33 and a beta of 0.28. The firm has a fifty day moving average of $1.64 and a two-hundred day moving average of $1.94.
Analysts Set New Price Targets
Want More Great Investing Ideas?
Separately, Morgan Stanley lowered their price target on Sharecare from $2.50 to $2.00 and set an "equal weight" rating on the stock in a report on Thursday, March 30th. Two equities research analysts have rated the stock with a hold rating and three have issued a buy rating to the stock. Based on data from MarketBeat, the company presently has a consensus rating of "Moderate Buy" and an average target price of $3.02.
Sharecare Profile
Sharecare, Inc operates as a digital healthcare platform company. Its Sharecare platform connects people, patients, providers, employers, health plans, government organizations, and communities that optimize individual and population-wide well-being. The company offers enterprise solutions based on a software-as-a-service model that allows enterprise clients to message, motivate, and manage their populations, as well as measure their population progress; a suite of data and information-driven solutions; and life sciences solutions, which provides members with personalized information, programs, and resources to enhance their health and well-being.
See Also
Receive News & Ratings for Sharecare Daily - Enter your email address below to receive a concise daily summary of the latest news and analysts' ratings for Sharecare and related companies with MarketBeat.com's FREE daily email newsletter.