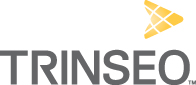 Trinseo PLC (NYSE:TSE – Get Rating) has been given an average rating of "Hold" by the seven brokerages that are currently covering the company, Marketbeat Ratings reports. One research analyst has rated the stock with a sell recommendation and three have assigned a hold recommendation to the company. The average 12-month target price among analysts that have covered the stock in the last year is $28.60.
TSE has been the topic of several analyst reports. Citigroup reduced their target price on Trinseo from $29.00 to $28.00 and set a "neutral" rating on the stock in a report on Monday, February 13th. StockNews.com assumed coverage on Trinseo in a research note on Thursday, May 18th. They issued a "sell" rating on the stock. Finally, Barclays reduced their price objective on Trinseo from $25.00 to $16.00 in a research note on Sunday, May 14th.
Trinseo Stock Down 3.6 %
Shares of NYSE TSE opened at $14.74 on Thursday. The company has a quick ratio of 1.22, a current ratio of 1.92 and a debt-to-equity ratio of 6.11. The stock's fifty day moving average price is $18.41 and its two-hundred day moving average price is $22.59. Trinseo has a one year low of $12.77 and a one year high of $49.29.
Want More Great Investing Ideas?
Trinseo (
NYSE:TSE
–
Get Rating
) last released its earnings results on Thursday, May 4th. The basic materials company reported ($1.01) earnings per share (EPS) for the quarter, missing the consensus estimate of ($0.63) by ($0.38). The company had revenue of $996.30 million for the quarter, compared to analyst estimates of $1.14 billion. Trinseo had a negative return on equity of 21.78% and a negative net margin of 10.85%. On average, sell-side analysts anticipate that Trinseo will post -0.74 earnings per share for the current year.
Hedge Funds Weigh In On Trinseo
Large investors have recently bought and sold shares of the company. Point72 Middle East FZE bought a new position in Trinseo in the fourth quarter valued at about $32,000. Quarry LP bought a new position in Trinseo in the first quarter valued at about $34,000. Point72 Hong Kong Ltd bought a new position in Trinseo in the second quarter valued at about $85,000. EMC Capital Management raised its position in Trinseo by 16.4% in the fourth quarter. EMC Capital Management now owns 3,146 shares of the basic materials company's stock valued at $71,000 after purchasing an additional 443 shares during the last quarter. Finally, Zurcher Kantonalbank Zurich Cantonalbank bought a new position in Trinseo in the second quarter valued at about $134,000. 90.42% of the stock is currently owned by institutional investors.
Trinseo Company Profile
Trinseo Plc engages in the manufacture and sale of plastics and latex binders. It operates through the following segments: Engineered Materials, Latex Binders, Base Plastics, Polystyrene, Feedstocks, and Americas Styrenics. The Engineered Materials segment produces rigid thermoplastic compounds and blends products, soft thermoplastic products, and cast and sheet products.
Recommended Stories
Receive News & Ratings for Trinseo Daily - Enter your email address below to receive a concise daily summary of the latest news and analysts' ratings for Trinseo and related companies with MarketBeat.com's FREE daily email newsletter.