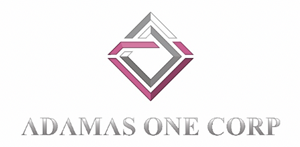 Adamas One Corp. (NASDAQ:JEWL – Get Rating) traded up 4.1% on Thursday . The company traded as high as $0.95 and last traded at $0.92. 63,841 shares were traded during mid-day trading, a decline of 67% from the average session volume of 196,070 shares. The stock had previously closed at $0.88.
Adamas One Price Performance
The stock has a fifty day moving average of $0.84.
Hedge Funds Weigh In On Adamas One
A hedge fund recently bought a new stake in Adamas One stock. Renaissance Technologies LLC purchased a new stake in shares of Adamas One Corp. (NASDAQ:JEWL – Get Rating) during the 1st quarter, according to its most recent Form 13F filing with the Securities and Exchange Commission. The institutional investor purchased 30,100 shares of the company's stock, valued at approximately $25,000. Renaissance Technologies LLC owned approximately 0.14% of Adamas One at the end of the most recent quarter.
About Adamas One
Want More Great Investing Ideas?
(
Get Rating
)
Adamas One Corp., a diamond company, produces single crystal diamonds and diamond materials for diamond jewelry industry and industrial markets in the United States and internationally. The company was incorporated in 2018 and is headquartered in Scottsdale, Arizona.
Featured Articles
Receive News & Ratings for Adamas One Daily - Enter your email address below to receive a concise daily summary of the latest news and analysts' ratings for Adamas One and related companies with MarketBeat.com's FREE daily email newsletter.