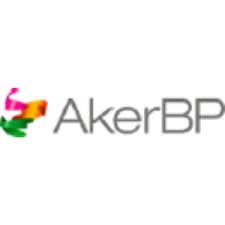 Aker BP ASA (OTCMKTS:AKRBF – Get Rating)'s share price was up 1.6% during mid-day trading on Thursday . The stock traded as high as $23.50 and last traded at $23.50. Approximately 200 shares were traded during trading, The stock had previously closed at $23.13.
Wall Street Analysts Forecast Growth
Several equities analysts have recently issued reports on AKRBF shares. Jefferies Financial Group upgraded Aker BP ASA from a "hold" rating to a "buy" rating in a research report on Wednesday, April 12th. Societe Generale upgraded Aker BP ASA from a "sell" rating to a "hold" rating in a report on Monday, April 24th.
Aker BP ASA Price Performance
The firm's fifty day moving average price is $23.12.
About Aker BP ASA
Want More Great Investing Ideas?
(
Get Rating
)
Aker BP ASA engages in the exploration, development, and production of petroleum in Norway. The company was founded in 2001 and is headquartered in Lysaker, Norway.
Recommended Stories
Receive News & Ratings for Aker BP ASA Daily - Enter your email address below to receive a concise daily summary of the latest news and analysts' ratings for Aker BP ASA and related companies with MarketBeat.com's FREE daily email newsletter.