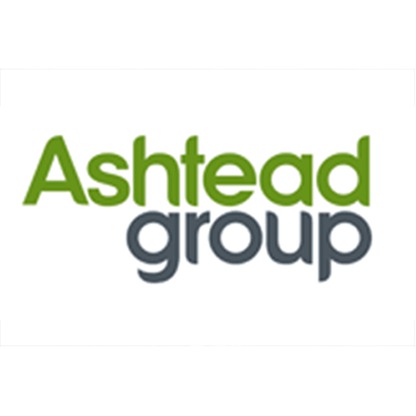 Ashtead Group plc (OTCMKTS:ASHTY – Get Rating) saw a large growth in short interest during the month of May. As of May 15th, there was short interest totalling 2,100 shares, a growth of 2,000.0% from the April 30th total of 100 shares. Based on an average trading volume of 7,600 shares, the short-interest ratio is presently 0.3 days.
Ashtead Group Stock Up 0.3 %
ASHTY stock opened at $239.81 on Friday. The stock's fifty day simple moving average is $235.78 and its two-hundred day simple moving average is $246.05. The company has a current ratio of 1.22, a quick ratio of 1.08 and a debt-to-equity ratio of 1.14. Ashtead Group has a 1-year low of $161.67 and a 1-year high of $285.00. The stock has a market cap of $26.29 billion, a P/E ratio of 16.95, a P/E/G ratio of 0.74 and a beta of 1.80.
Ashtead Group (OTCMKTS:ASHTY – Get Rating) last posted its quarterly earnings data on Tuesday, March 7th. The company reported $3.65 earnings per share for the quarter, missing the consensus estimate of $3.80 by ($0.15). Ashtead Group had a return on equity of 30.96% and a net margin of 16.84%. The business had revenue of $2.43 billion during the quarter. Analysts expect that Ashtead Group will post 15.03 EPS for the current year.
Wall Street Analysts Forecast Growth
Want More Great Investing Ideas?
Several analysts have recently commented on ASHTY shares. Barclays increased their price objective on Ashtead Group from GBX 6,000 ($74.63) to GBX 6,300 ($78.36) in a research note on Wednesday, March 8th. JPMorgan Chase & Co. raised their target price on Ashtead Group from GBX 5,500 ($68.41) to GBX 6,000 ($74.63) in a report on Monday, February 13th. Berenberg Bank raised their target price on Ashtead Group from GBX 405 ($5.04) to GBX 450 ($5.60) in a report on Wednesday, May 10th. Finally, Societe Generale initiated coverage on Ashtead Group in a report on Wednesday, May 3rd. They issued a "buy" rating on the stock. One research analyst has rated the stock with a hold rating and four have assigned a buy rating to the company. According to MarketBeat.com, the company presently has a consensus rating of "Moderate Buy" and a consensus price target of $3,630.00.
Ashtead Group Company Profile
Ashtead Group Plc engages in the provision of equipment rental services. The company offers a full range of construction and industrial equipment. Its specialty product range includes equipment types such as pumps, power generation, heating, cooling, scaffolding, traffic management, temporary flooring, trench shoring, and lifting services.
Featured Stories
Receive News & Ratings for Ashtead Group Daily - Enter your email address below to receive a concise daily summary of the latest news and analysts' ratings for Ashtead Group and related companies with MarketBeat.com's FREE daily email newsletter.