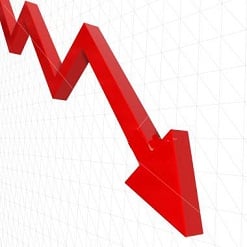 StockNews.com lowered shares of Axos Financial (NASDAQ:AX – Get Rating) from a hold rating to a sell rating in a report issued on Thursday morning.
Axos Financial Price Performance
NASDAQ AX opened at $40.90 on Thursday. Axos Financial has a 1 year low of $33.15 and a 1 year high of $51.46.
Axos Financial Company Profile
Want More Great Investing Ideas?
Axos Financial, Inc is a holding company, which engages in the provision of banking and financing services. It operates through the following segments: Banking Business and Securities Business. The Banking Business segment includes online banking, concierge banking, prepaid card services, and mortgage, vehicle, and unsecured lending through online and telephonic distribution channels.
Read More
Receive News & Ratings for Axos Financial Daily - Enter your email address below to receive a concise daily summary of the latest news and analysts' ratings for Axos Financial and related companies with MarketBeat.com's FREE daily email newsletter.