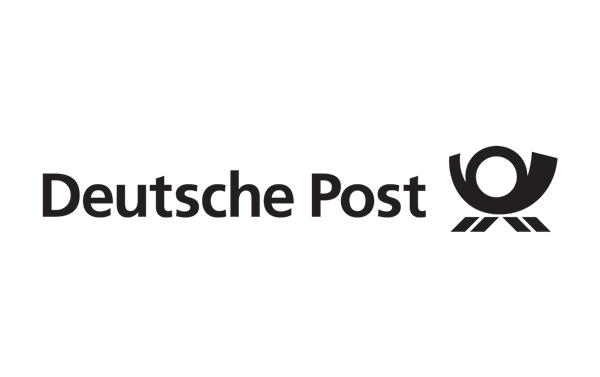 Deutsche Post AG (OTCMKTS:DPSGY – Get Rating) was the target of a significant increase in short interest during the month of May. As of May 15th, there was short interest totalling 21,400 shares, an increase of 2,957.1% from the April 30th total of 700 shares. Based on an average daily trading volume, of 128,900 shares, the short-interest ratio is currently 0.2 days.
Deutsche Post Price Performance
Shares of DPSGY opened at $44.54 on Friday. The company has a 50 day simple moving average of $46.14 and a two-hundred day simple moving average of $42.95. Deutsche Post has a 1 year low of $28.66 and a 1 year high of $48.64. The company has a quick ratio of 0.98, a current ratio of 1.03 and a debt-to-equity ratio of 0.76.
Deutsche Post (OTCMKTS:DPSGY – Get Rating) last released its quarterly earnings data on Thursday, March 9th. The transportation company reported $1.13 EPS for the quarter. The business had revenue of $24.28 billion during the quarter. Deutsche Post had a net margin of 5.32% and a return on equity of 21.41%. Sell-side analysts anticipate that Deutsche Post will post 3.66 earnings per share for the current year.
Deutsche Post Cuts Dividend
Want More Great Investing Ideas?
The firm also recently announced a dividend, which was paid on Monday, May 15th. Stockholders of record on Monday, May 8th were issued a $1.3989 dividend. The ex-dividend date was Friday, May 5th. This represents a dividend yield of 3.03%. Deutsche Post's dividend payout ratio (DPR) is presently 34.52%.
Analyst Upgrades and Downgrades
Several analysts have issued reports on the company. JPMorgan Chase & Co. lowered Deutsche Post from a "neutral" rating to an "underweight" rating in a report on Friday, February 17th. Sanford C. Bernstein lowered Deutsche Post from an "outperform" rating to a "market perform" rating in a report on Wednesday, February 8th. Finally, HSBC downgraded shares of Deutsche Post from a "buy" rating to a "hold" rating in a report on Monday, February 27th. One analyst has rated the stock with a sell rating, five have assigned a hold rating and four have issued a buy rating to the stock. According to data from MarketBeat, the stock has an average rating of "Hold" and an average price target of $52.03.
Deutsche Post Company Profile
Deutsche Post AG engages in the provision of mail and logistics services. It operates through the following business segments: Express, Global Forwarding & Freight, Supply Chain, eCommerce Solutions, and Post & Parcel Germany. The Express segment offers courier and express services to business customers.
Featured Stories
Receive News & Ratings for Deutsche Post Daily - Enter your email address below to receive a concise daily summary of the latest news and analysts' ratings for Deutsche Post and related companies with MarketBeat.com's FREE daily email newsletter.