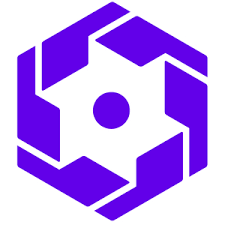 Innovative Eyewear, Inc. (NASDAQ:LUCYW – Get Rating)'s share price fell 3.1% during mid-day trading on Thursday . The stock traded as low as $0.42 and last traded at $0.42. 1,442 shares were traded during mid-day trading, a decline of 91% from the average session volume of 16,451 shares. The stock had previously closed at $0.44.
Innovative Eyewear Price Performance
The business's 50 day moving average is $0.48 and its 200 day moving average is $0.33.
Institutional Investors Weigh In On Innovative Eyewear
A number of institutional investors have recently modified their holdings of the stock. Altium Capital Management LP bought a new position in Innovative Eyewear in the 3rd quarter worth $60,000. Armistice Capital LLC acquired a new position in Innovative Eyewear in the third quarter valued at about $84,000. Anson Funds Management LP acquired a new position in shares of Innovative Eyewear during the third quarter worth approximately $209,000. Finally, Clear Street LLC lifted its position in shares of Innovative Eyewear by 151.1% during the first quarter. Clear Street LLC now owns 199,261 shares of the company's stock worth $44,000 after purchasing an additional 119,904 shares in the last quarter.
Innovative Eyewear Company Profile
Want More Great Investing Ideas?
(
Get Rating
)
Innovative Eyewear, Inc develops and sells smart eyeglasses and sunglasses. The company's flagship product is Lucyd Lyte glasses that enable the wearer to listen to music, take and make calls, and use voice assistants to perform various smartphone tasks hands-free. It also offers Vyrb, a social media application that enables the user to receive and send posts through Lucyd Lyte smart glasses with voice.
Read More
Receive News & Ratings for Innovative Eyewear Daily - Enter your email address below to receive a concise daily summary of the latest news and analysts' ratings for Innovative Eyewear and related companies with MarketBeat.com's FREE daily email newsletter.