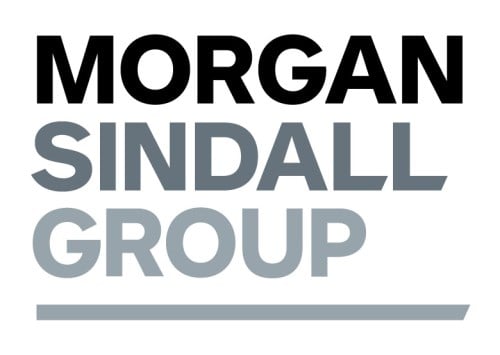 Shares of Morgan Sindall Group plc (LON:MGNS – Get Rating) passed above its 200-day moving average during trading on Thursday . The stock has a 200-day moving average of GBX 1,664.71 ($20.71) and traded as high as GBX 1,868 ($23.23). Morgan Sindall Group shares last traded at GBX 1,838 ($22.86), with a volume of 22,122 shares traded.
Morgan Sindall Group Stock Down 0.7 %
The company has a quick ratio of 0.87, a current ratio of 1.19 and a debt-to-equity ratio of 27.00. The company's fifty day moving average is GBX 1,742.54 and its 200-day moving average is GBX 1,664.71. The company has a market cap of £864.14 million, a PE ratio of 1,413.85, a PEG ratio of -68.20 and a beta of 1.34.
Insiders Place Their Bets
In other Morgan Sindall Group news, insider John Christopher Morgan sold 21,506 shares of Morgan Sindall Group stock in a transaction on Thursday, March 2nd. The shares were sold at an average price of GBX 1,792 ($22.29), for a total value of £385,387.52 ($479,337.71). Insiders own 11.71% of the company's stock.
About Morgan Sindall Group
Want More Great Investing Ideas?
(
Get Rating
)
Morgan Sindall Group plc operates as a construction and regeneration company in the United Kingdom. It operates through five segments: Construction & Infrastructure, Fit Out, Property Services, Partnership Housing, and Urban Regeneration divisions. The Construction & Infrastructure segment provides infrastructure services to highways, rail, energy, water, and nuclear markets; and construction services in education, healthcare, commercial, defense, industrial, leisure, and retail markets.
See Also
Receive News & Ratings for Morgan Sindall Group Daily - Enter your email address below to receive a concise daily summary of the latest news and analysts' ratings for Morgan Sindall Group and related companies with MarketBeat.com's FREE daily email newsletter.