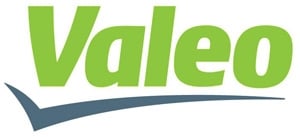 Valeo SE (OTCMKTS:VLEEY – Get Rating) was the target of a large increase in short interest in the month of May. As of May 15th, there was short interest totalling 800 shares, an increase of 700.0% from the April 30th total of 100 shares. Based on an average daily trading volume, of 39,900 shares, the days-to-cover ratio is currently 0.0 days.
Valeo Stock Up 1.8 %
Shares of OTCMKTS:VLEEY opened at $9.82 on Friday. The company has a current ratio of 0.89, a quick ratio of 0.67 and a debt-to-equity ratio of 1.10. Valeo has a one year low of $7.32 and a one year high of $11.58. The business's 50-day simple moving average is $9.87 and its 200 day simple moving average is $9.96.
Valeo Company Profile
Want More Great Investing Ideas?
Valeo SE is engaged in the design, production, and sale of components, integrated systems, and modules for the automobile industry. It operates through following business segments: Powertrain Systems, Thermal Systems, Comfort and Driving Assistance Systems and Visibility Systems. The Powertrain Systems segment deals with electrical, transmission, engine management, air management, and hybrid/electric vehicle systems.
Featured Articles
Receive News & Ratings for Valeo Daily - Enter your email address below to receive a concise daily summary of the latest news and analysts' ratings for Valeo and related companies with MarketBeat.com's FREE daily email newsletter.