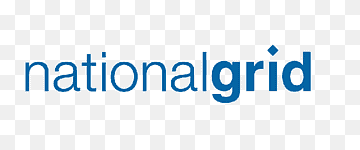 National Grid plc (LON:NG – Get Rating) has earned a consensus recommendation of "Hold" from the six research firms that are currently covering the company, MarketBeat reports. Four investment analysts have rated the stock with a hold recommendation and two have given a buy recommendation to the company. The average 1 year target price among brokerages that have updated their coverage on the stock in the last year is GBX 1,110 ($13.81).
Several research firms have recently issued reports on NG. Berenberg Bank reissued a "hold" rating and issued a GBX 1,100 ($13.68) price target on shares of National Grid in a research report on Tuesday. JPMorgan Chase & Co. reaffirmed an "overweight" rating on shares of National Grid in a research note on Monday, April 24th. Deutsche Bank Aktiengesellschaft reduced their price objective on shares of National Grid from GBX 1,100 ($13.68) to GBX 1,080 ($13.43) and set a "hold" rating for the company in a research note on Monday, May 22nd. Finally, Royal Bank of Canada reaffirmed an "outperform" rating and set a GBX 1,250 ($15.55) price objective on shares of National Grid in a research note on Monday, February 13th.
National Grid Trading Up 0.6 %
LON:NG opened at GBX 1,089.50 ($13.55) on Wednesday. The company has a current ratio of 1.00, a quick ratio of 0.34 and a debt-to-equity ratio of 145.41. The stock has a market capitalization of £40.09 billion, a price-to-earnings ratio of 1,464.19, a PEG ratio of 2.02 and a beta of 0.29. The firm has a fifty day simple moving average of GBX 1,118.63 and a two-hundred day simple moving average of GBX 1,058.30. National Grid has a 12 month low of GBX 10.51 ($0.13) and a 12 month high of GBX 1,229.20 ($15.29).
National Grid Increases Dividend
Want More Great Investing Ideas?
The company also recently announced a dividend, which will be paid on Wednesday, August 9th. Shareholders of record on Thursday, June 1st will be paid a dividend of GBX 37.60 ($0.47) per share. This is a boost from National Grid's previous dividend of $17.84. The ex-dividend date of this dividend is Thursday, June 1st. This represents a yield of 3.3%. National Grid's dividend payout ratio (DPR) is presently 7,432.43%.
About National Grid
National Grid plc transmits and distributes electricity and gas. The company operates through UK Electricity Transmission, UK Electricity Distribution, UK Electricity System Operator, New England, and New York segments. The UK Electricity Transmission segment provides electricity transmission and construction work services in England and Wales.
Recommended Stories
Receive News & Ratings for National Grid Daily - Enter your email address below to receive a concise daily summary of the latest news and analysts' ratings for National Grid and related companies with MarketBeat.com's FREE daily email newsletter.