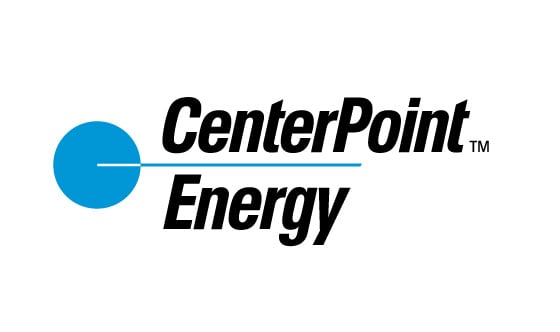 CenterPoint Energy, Inc. (NYSE:CNP – Get Free Report) saw a large growth in short interest in August. As of August 15th, there was short interest totalling 11,200,000 shares, a growth of 30.5% from the July 31st total of 8,580,000 shares. Based on an average daily trading volume, of 3,920,000 shares, the days-to-cover ratio is currently 2.9 days.
Analyst Upgrades and Downgrades
CNP has been the topic of a number of research reports. StockNews.com started coverage on shares of CenterPoint Energy in a research report on Thursday, August 17th. They set a "hold" rating on the stock. Guggenheim raised their price objective on CenterPoint Energy from $32.00 to $33.00 in a report on Friday, July 7th. Barclays assumed coverage on CenterPoint Energy in a report on Wednesday, August 23rd. They issued an "underweight" rating and a $28.00 target price for the company. Morgan Stanley lowered their price target on CenterPoint Energy from $30.00 to $29.00 and set an "overweight" rating for the company in a research report on Wednesday, August 23rd. Finally, Mizuho cut CenterPoint Energy from a "buy" rating to a "neutral" rating and set a $33.00 price objective for the company. in a research note on Friday, July 28th. One analyst has rated the stock with a sell rating, three have given a hold rating and seven have given a buy rating to the company. According to data from MarketBeat.com, the company currently has a consensus rating of "Moderate Buy" and an average price target of $32.10.
Read Our Latest Research Report on CenterPoint Energy
Institutional Investors Weigh In On CenterPoint Energy
Want More Great Investing Ideas?
Several hedge funds have recently modified their holdings of the company. Comerica Bank purchased a new position in shares of CenterPoint Energy in the 2nd quarter valued at about $460,000. Orion Portfolio Solutions LLC purchased a new stake in shares of CenterPoint Energy in the second quarter valued at approximately $202,000. Imprint Wealth LLC acquired a new position in shares of CenterPoint Energy during the 2nd quarter worth approximately $9,710,000. Neo Ivy Capital Management acquired a new position in shares of CenterPoint Energy during the 2nd quarter worth approximately $808,000. Finally, Alliancebernstein L.P. grew its stake in CenterPoint Energy by 19.3% in the 2nd quarter. Alliancebernstein L.P. now owns 1,963,753 shares of the utilities provider's stock valued at $57,243,000 after acquiring an additional 318,365 shares during the period. 88.96% of the stock is owned by hedge funds and other institutional investors.
CenterPoint Energy Stock Performance
CenterPoint Energy stock traded down $0.21 during midday trading on Wednesday, hitting $27.92. 545,542 shares of the company were exchanged, compared to its average volume of 3,789,450. The business has a fifty day simple moving average of $29.28 and a two-hundred day simple moving average of $29.25. The company has a debt-to-equity ratio of 1.67, a quick ratio of 0.65 and a current ratio of 0.88. The firm has a market capitalization of $17.62 billion, a PE ratio of 24.46, a price-to-earnings-growth ratio of 2.52 and a beta of 0.88. CenterPoint Energy has a fifty-two week low of $25.03 and a fifty-two week high of $33.50.
CenterPoint Energy (NYSE:CNP – Get Free Report) last issued its quarterly earnings data on Thursday, July 27th. The utilities provider reported $0.28 EPS for the quarter, topping analysts' consensus estimates of $0.27 by $0.01. The business had revenue of $1.88 billion for the quarter, compared to analysts' expectations of $1.92 billion. CenterPoint Energy had a net margin of 8.28% and a return on equity of 9.71%. During the same quarter last year, the company earned $0.31 EPS. On average, sell-side analysts forecast that CenterPoint Energy will post 1.49 earnings per share for the current year.
CenterPoint Energy Dividend Announcement
The company also recently disclosed a quarterly dividend, which will be paid on Thursday, September 14th. Shareholders of record on Thursday, August 17th will be given a $0.19 dividend. The ex-dividend date of this dividend is Wednesday, August 16th. This represents a $0.76 dividend on an annualized basis and a dividend yield of 2.72%. CenterPoint Energy's dividend payout ratio (DPR) is currently 66.09%.
CenterPoint Energy Company Profile
CenterPoint Energy, Inc operates as a public utility holding company in the United States. The company operates through Electric and Natural Gas segments. The Electric segment includes electric transmission and distribution services to electric customers and electric generation assets, as well as optimizes assets in the wholesale power market.
Featured Stories
Receive News & Ratings for CenterPoint Energy Daily - Enter your email address below to receive a concise daily summary of the latest news and analysts' ratings for CenterPoint Energy and related companies with MarketBeat.com's FREE daily email newsletter.