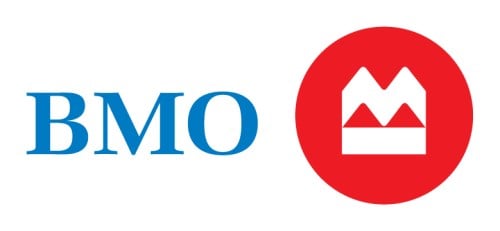 Korea Investment CORP decreased its holdings in Bank of Montreal (NYSE:BMO – Free Report) (TSE:BMO) by 0.1% in the 1st quarter, according to the company in its most recent disclosure with the SEC. The institutional investor owned 514,424 shares of the bank's stock after selling 504 shares during the quarter. Korea Investment CORP owned 0.07% of Bank of Montreal worth $45,917,000 as of its most recent filing with the SEC.
A number of other large investors also recently modified their holdings of BMO. Belpointe Asset Management LLC acquired a new stake in shares of Bank of Montreal in the fourth quarter valued at $29,000. Stonebridge Capital Advisors LLC increased its holdings in shares of Bank of Montreal by 339.0% in the fourth quarter. Stonebridge Capital Advisors LLC now owns 439 shares of the bank's stock valued at $40,000 after buying an additional 339 shares in the last quarter. Compass Wealth Management LLC acquired a new stake in shares of Bank of Montreal during the 4th quarter valued at $54,000. Ridgewood Investments LLC bought a new stake in shares of Bank of Montreal during the 1st quarter worth $78,000. Finally, CENTRAL TRUST Co grew its holdings in shares of Bank of Montreal by 64.2% in the 3rd quarter. CENTRAL TRUST Co now owns 1,125 shares of the bank's stock worth $99,000 after acquiring an additional 440 shares during the last quarter. 43.89% of the stock is owned by institutional investors and hedge funds.
Analysts Set New Price Targets
Several equities research analysts have recently commented on the company. StockNews.com downgraded Bank of Montreal from a "hold" rating to a "sell" rating in a report on Wednesday, August 16th. Barclays upped their price objective on shares of Bank of Montreal from $123.00 to $131.00 and gave the company an "overweight" rating in a research note on Monday, August 21st. Two analysts have rated the stock with a sell rating, two have given a hold rating and two have issued a buy rating to the company's stock. According to MarketBeat.com, the stock currently has a consensus rating of "Hold" and an average price target of $144.88.
Want More Great Investing Ideas?
Read Our Latest Research Report on BMO
Bank of Montreal Stock Performance
Shares of Bank of Montreal stock opened at $85.51 on Thursday. The stock has a market cap of $61.30 billion, a PE ratio of 11.27, a price-to-earnings-growth ratio of 1.32 and a beta of 1.15. Bank of Montreal has a 12 month low of $81.55 and a 12 month high of $102.79. The company has a quick ratio of 0.95, a current ratio of 0.95 and a debt-to-equity ratio of 0.12. The business has a fifty day simple moving average of $89.00 and a 200-day simple moving average of $89.49.
Bank of Montreal Increases Dividend
The firm also recently disclosed a quarterly dividend, which will be paid on Tuesday, November 28th. Shareholders of record on Monday, October 30th will be given a dividend of $1.11 per share. The ex-dividend date of this dividend is Friday, October 27th. This is a positive change from Bank of Montreal's previous quarterly dividend of $1.09. This represents a $4.44 dividend on an annualized basis and a yield of 5.19%. Bank of Montreal's dividend payout ratio (DPR) is presently 58.50%.
About Bank of Montreal
Bank of Montreal provides diversified financial services primarily in North America. The company's personal banking products and services include checking and savings accounts, credit cards, mortgages, and financial and investment advice services; and commercial banking products and services comprise business deposit accounts, commercial credit cards, business loans and commercial mortgages, cash management solutions, foreign exchange, specialized banking programs, treasury and payment solutions, and risk management products for small business and commercial banking customers.
Featured Stories
Receive News & Ratings for Bank of Montreal Daily - Enter your email address below to receive a concise daily summary of the latest news and analysts' ratings for Bank of Montreal and related companies with MarketBeat.com's FREE daily email newsletter.