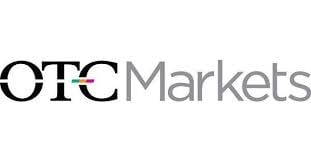 OTC Markets Group Inc. (OTCMKTS:OTCM – Get Free Report) announced a quarterly dividend on Friday, July 21st, NASDAQ reports. Investors of record on Thursday, September 7th will be given a dividend of 0.18 per share by the financial services provider on Thursday, September 21st. This represents a $0.72 annualized dividend and a dividend yield of 1.27%. The ex-dividend date is Wednesday, September 6th.
OTC Markets Group Price Performance
Shares of OTCMKTS OTCM opened at $56.60 on Monday. The firm's 50-day moving average is $57.73 and its two-hundred day moving average is $57.24. OTC Markets Group has a 12-month low of $53.00 and a 12-month high of $64.99. The company has a market capitalization of $675.24 million, a PE ratio of 23.68, a price-to-earnings-growth ratio of 2.64 and a beta of 0.61.
OTC Markets Group (OTCMKTS:OTCM – Get Free Report) last issued its quarterly earnings data on Wednesday, August 2nd. The financial services provider reported $0.57 earnings per share (EPS) for the quarter, missing the consensus estimate of $0.63 by ($0.06). The company had revenue of $27.23 million during the quarter, compared to analysts' expectations of $28.54 million. OTC Markets Group had a net margin of 26.81% and a return on equity of 85.57%. On average, analysts forecast that OTC Markets Group will post 2.38 EPS for the current fiscal year.
OTC Markets Group Company Profile
Want More Great Investing Ideas?
(
Get Free Report
)
OTC Markets Group Inc engages in the financial market business in the United States and internationally. It offers OTC Link Alternative Trading System, a dealer system to view and publish quotes; OTC Dealer, a real-time, front-end application that provides consolidated quotation, trading, and information system to attract and access market liquidity; OTC FIX, which uses the industry standard FIX protocol for quote submission, trading, and routing of execution reports; and OTC Link Electronic Communication Networks (ECN), a dealer network model with auto-execution functionality; OTC Link National Quotation Bureau (NQB), a matching engine model that allows for the distribution of market data.
Further Reading
Receive News & Ratings for OTC Markets Group Daily - Enter your email address below to receive a concise daily summary of the latest news and analysts' ratings for OTC Markets Group and related companies with MarketBeat.com's FREE daily email newsletter.