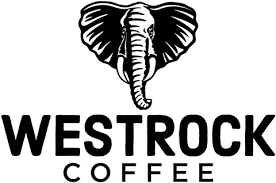 Clear Street LLC increased its stake in Westrock Coffee Company, LLC (NASDAQ:WESTW – Free Report) by 92.6% during the 1st quarter, according to the company in its most recent Form 13F filing with the Securities and Exchange Commission. The institutional investor owned 100,283 shares of the company's stock after acquiring an additional 48,226 shares during the period. Clear Street LLC's holdings in Westrock Coffee were worth $244,000 at the end of the most recent reporting period.
Separately, Balyasny Asset Management LLC acquired a new position in Westrock Coffee during the 3rd quarter worth approximately $141,000.
Westrock Coffee Trading Down 3.7 %
Shares of NASDAQ:WESTW traded down $0.10 during trading hours on Monday, reaching $2.60. The stock had a trading volume of 700 shares, compared to its average volume of 33,801. Westrock Coffee Company, LLC has a 1 year low of $1.01 and a 1 year high of $3.28. The firm's 50 day moving average is $2.91 and its 200-day moving average is $2.66.
Westrock Coffee Company Profile
Want More Great Investing Ideas?
(
Free Report
)
Westrock Coffee Company, LLC roasts, produces, and distributes coffee. It offers coffee and tea; coffee accessories, such as creamer and sugar; and brewing equipment and dispensers. It also offers coffee containers, various blends, ceramic and travel mugs, burlap totes, T-shirts, elephant hoodies, and retro box hoodies.
Read More
Receive News & Ratings for Westrock Coffee Daily - Enter your email address below to receive a concise daily summary of the latest news and analysts' ratings for Westrock Coffee and related companies with MarketBeat.com's FREE daily email newsletter.