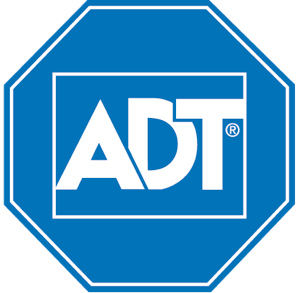 ADT Inc. (NYSE:ADT – Get Free Report) was the target of unusually large options trading activity on Wednesday. Investors purchased 5,065 call options on the company. This represents an increase of approximately 391% compared to the typical volume of 1,032 call options.
ADT Trading Up 3.2 %
Shares of ADT stock traded up $0.19 on Wednesday, reaching $6.13. The company had a trading volume of 709,518 shares, compared to its average volume of 2,814,825. The firm's 50 day moving average price is $6.32 and its two-hundred day moving average price is $6.54. The company has a debt-to-equity ratio of 2.66, a quick ratio of 0.51 and a current ratio of 0.67. ADT has a 52-week low of $4.89 and a 52-week high of $10.10. The firm has a market cap of $5.65 billion, a PE ratio of 198.00 and a beta of 1.71.
ADT (NYSE:ADT – Get Free Report) last announced its earnings results on Tuesday, August 8th. The security and automation business reported $0.15 earnings per share (EPS) for the quarter, missing analysts' consensus estimates of $0.21 by ($0.06). ADT had a net margin of 0.48% and a return on equity of 11.31%. The firm had revenue of $1.59 billion during the quarter, compared to analysts' expectations of $1.64 billion. Sell-side analysts predict that ADT will post 0.31 earnings per share for the current fiscal year.
ADT Announces Dividend
Want More Great Investing Ideas?
The firm also recently declared a quarterly dividend, which will be paid on Wednesday, October 4th. Stockholders of record on Friday, September 15th will be given a dividend of $0.035 per share. The ex-dividend date of this dividend is Thursday, September 14th. This represents a $0.14 annualized dividend and a dividend yield of 2.28%. ADT's dividend payout ratio is presently 466.67%.
Wall Street Analysts Forecast Growth
Separately, The Goldman Sachs Group reduced their target price on ADT from $9.60 to $8.30 and set a "buy" rating on the stock in a research report on Wednesday, August 9th.
Hedge Funds Weigh In On ADT
Several institutional investors have recently modified their holdings of ADT. Tower Research Capital LLC TRC boosted its position in shares of ADT by 364.5% during the 1st quarter. Tower Research Capital LLC TRC now owns 4,060 shares of the security and automation business's stock worth $30,000 after acquiring an additional 3,186 shares in the last quarter. New York State Teachers Retirement System acquired a new position in ADT in the first quarter valued at $33,000. National Bank of Canada FI grew its holdings in shares of ADT by 88.3% during the second quarter. National Bank of Canada FI now owns 6,226 shares of the security and automation business's stock worth $37,000 after purchasing an additional 2,920 shares during the last quarter. Panagora Asset Management Inc. purchased a new stake in shares of ADT in the 2nd quarter valued at about $60,000. Finally, Seven Eight Capital LP purchased a new position in ADT during the 1st quarter worth approximately $81,000. Institutional investors and hedge funds own 87.22% of the company's stock.
ADT Company Profile
ADT Inc provides security, automation, and smart home solutions to consumer and business customers in the United States. It operates through Consumer and Small Business, Commercial, and Solar segments. The company provides a range of fire detection, fire suppression, video surveillance, and access control systems to residential, commercial, and multi-site customers.
Featured Stories
Receive News & Ratings for ADT Daily - Enter your email address below to receive a concise daily summary of the latest news and analysts' ratings for ADT and related companies with MarketBeat.com's FREE daily email newsletter.