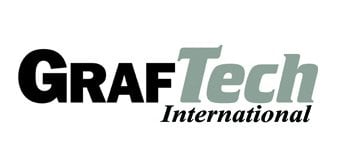 Shares of GrafTech International Ltd. (NYSE:EAF – Get Free Report) hit a new 52-week low during trading on Thursday . The company traded as low as $3.41 and last traded at $3.42, with a volume of 363603 shares changing hands. The stock had previously closed at $3.56.
Analysts Set New Price Targets
EAF has been the subject of several recent research reports. BMO Capital Markets lowered their target price on shares of GrafTech International from $5.00 to $4.50 and set a "market perform" rating for the company in a report on Monday, August 7th. JPMorgan Chase & Co. started coverage on GrafTech International in a report on Tuesday, May 23rd. They issued a "neutral" rating on the stock.
Read Our Latest Research Report on GrafTech International
GrafTech International Trading Down 4.8 %
Want More Great Investing Ideas?
The stock's fifty day simple moving average is $4.39 and its 200 day simple moving average is $4.66. The firm has a market capitalization of $870.59 million, a PE ratio of 6.76 and a beta of 1.42. The company has a quick ratio of 1.70, a current ratio of 4.10 and a debt-to-equity ratio of 2.90.
GrafTech International (NYSE:EAF – Get Free Report) last posted its quarterly earnings data on Friday, August 4th. The company reported ($0.02) earnings per share for the quarter, missing analysts' consensus estimates of ($0.01) by ($0.01). The company had revenue of $185.60 million for the quarter, compared to analysts' expectations of $177.18 million. GrafTech International had a net margin of 14.68% and a return on equity of 40.42%. The firm's quarterly revenue was down 49.0% on a year-over-year basis. During the same period in the previous year, the firm earned $0.44 earnings per share. On average, sell-side analysts predict that GrafTech International Ltd. will post -0.13 earnings per share for the current year.
Hedge Funds Weigh In On GrafTech International
Several hedge funds have recently modified their holdings of EAF. Tower Research Capital LLC TRC grew its holdings in GrafTech International by 101.5% during the 1st quarter. Tower Research Capital LLC TRC now owns 5,339 shares of the company's stock valued at $26,000 after buying an additional 2,690 shares in the last quarter. Quantbot Technologies LP purchased a new position in GrafTech International in the first quarter worth about $29,000. Robeco Institutional Asset Management B.V. bought a new stake in GrafTech International during the first quarter worth approximately $40,000. Toronto Dominion Bank purchased a new stake in GrafTech International during the first quarter valued at approximately $49,000. Finally, CI Private Wealth LLC purchased a new position in shares of GrafTech International in the 4th quarter worth approximately $49,000. Hedge funds and other institutional investors own 92.83% of the company's stock.
GrafTech International Company Profile
GrafTech International Ltd. research, develops, manufactures, and sells graphite and carbon-based solutions worldwide. The company offers graphite electrodes to produce electric arc furnace steel and other ferrous and non-ferrous metals; and petroleum needle coke, a crystalline form of carbon used in the production of graphite electrodes and synthetic graphite.
Read More
Receive News & Ratings for GrafTech International Daily - Enter your email address below to receive a concise daily summary of the latest news and analysts' ratings for GrafTech International and related companies with MarketBeat.com's FREE daily email newsletter.