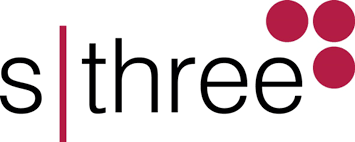 Shares of SThree plc (LON:STEM – Get Free Report) fell 0.9% on Tuesday . The company traded as low as GBX 343.50 ($4.34) and last traded at GBX 346.50 ($4.38). 77,478 shares changed hands during trading, a decline of 69% from the average session volume of 248,771 shares. The stock had previously closed at GBX 349.50 ($4.41).
SThree Trading Up 1.3 %
The company has a debt-to-equity ratio of 15.48, a current ratio of 1.84 and a quick ratio of 1.69. The stock has a market cap of £470.11 million, a price-to-earnings ratio of 932.43, a P/E/G ratio of 0.75 and a beta of 0.99. The company's fifty day moving average price is GBX 347.92 and its 200-day moving average price is GBX 389.93.
SThree Cuts Dividend
The company also recently declared a dividend, which will be paid on Friday, December 8th. Shareholders of record on Thursday, November 9th will be paid a dividend of GBX 5 ($0.06) per share. The ex-dividend date is Thursday, November 9th. This represents a yield of 1.43%. SThree's payout ratio is presently 4,324.32%.
SThree Company Profile
Want More Great Investing Ideas?
(
Get Free Report
)
SThree plc provides specialist recruitment services in the sciences, technology, engineering, and mathematics markets worldwide. The company offers recruitment services for permanent and contract work, as well as for executive and c-suites roles. It offers permanent, contract, project, retained, and executive search recruitment solutions, as well as support and mobility services.
Read More
Receive News & Ratings for SThree Daily - Enter your email address below to receive a concise daily summary of the latest news and analysts' ratings for SThree and related companies with MarketBeat.com's FREE daily email newsletter.