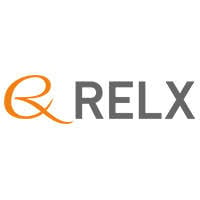 Relx (LON:REL – Get Free Report)'s stock had its "equal weight" rating restated by stock analysts at Barclays in a research note issued on Friday, Marketbeat Ratings reports. They currently have a GBX 2,770 ($34.98) price objective on the stock. Barclays's price target points to a potential upside of 1.76% from the stock's current price.
Separately, Investec raised Relx to a "buy" rating and set a GBX 2,850 ($35.99) target price for the company in a research note on Tuesday. Five analysts have rated the stock with a hold rating and three have given a buy rating to the stock. According to data from MarketBeat.com, the company presently has a consensus rating of "Hold" and a consensus target price of GBX 2,601.33 ($32.85).
Get Our Latest Stock Analysis on REL
Relx Stock Performance
Want More Great Investing Ideas?
LON REL
traded up GBX 27 ($0.34) during trading hours on Friday, hitting GBX 2,722 ($34.38). 922,520 shares of the stock were exchanged, compared to its average volume of 2,973,159. The company has a quick ratio of 0.45, a current ratio of 0.47 and a debt-to-equity ratio of 209.30. The company has a market cap of £51.45 billion, a price-to-earnings ratio of 2,990.11, a price-to-earnings-growth ratio of 1.94 and a beta of 0.50. Relx has a 12-month low of GBX 2,124 ($26.82) and a 12-month high of GBX 2,735 ($34.54). The stock has a 50-day moving average of GBX 2,561.16 and a 200 day moving average of GBX 2,562.72.
Insider Activity at Relx
In other Relx news, insider Alistair R. Cox bought 950 shares of the business's stock in a transaction on Tuesday, August 1st. The stock was bought at an average price of GBX 2,604 ($32.89) per share, for a total transaction of £24,738 ($31,242.74). 0.43% of the stock is owned by corporate insiders.
About Relx
RELX PLC, together with its subsidiaries, provides information-based analytics and decision tools for professional and business customers in North America, Europe, and internationally. It operates through four segments: Risk; Scientific, Technical & Medical; Legal; and Exhibitions. The Risk segment offers information-based analytics and decision tools that combine public and industry specific content with technology and algorithms to assist clients in evaluating and predicting risk.
See Also
Receive News & Ratings for Relx Daily - Enter your email address below to receive a concise daily summary of the latest news and analysts' ratings for Relx and related companies with MarketBeat.com's FREE daily email newsletter.