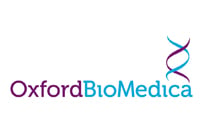 Oxford Biomedica plc (LON:OXB – Get Free Report) shares crossed below its 200-day moving average during trading on Thursday . The stock has a 200-day moving average of GBX 431.26 ($5.45) and traded as low as GBX 303 ($3.83). Oxford Biomedica shares last traded at GBX 309 ($3.90), with a volume of 101,306 shares changing hands.
Analyst Upgrades and Downgrades
OXB has been the topic of a number of recent analyst reports. Royal Bank of Canada decreased their target price on shares of Oxford Biomedica from GBX 1,110 ($14.02) to GBX 1,010 ($12.76) and set an "outperform" rating on the stock in a research report on Wednesday, May 24th. JPMorgan Chase & Co. reaffirmed a "neutral" rating and issued a GBX 495 ($6.25) target price on shares of Oxford Biomedica in a research report on Wednesday, June 21st.
Read Our Latest Stock Analysis on OXB
Oxford Biomedica Price Performance
Want More Great Investing Ideas?
The firm has a market cap of £291.67 million, a price-to-earnings ratio of -736.59 and a beta of 0.97. The company has a quick ratio of 1.67, a current ratio of 3.61 and a debt-to-equity ratio of 48.38. The company's 50-day moving average price is GBX 381.83 and its 200-day moving average price is GBX 429.82.
Insider Transactions at Oxford Biomedica
In other news, insider Catherine Moukheibir bought 6,684 shares of the business's stock in a transaction that occurred on Monday, July 3rd. The shares were purchased at an average cost of GBX 430 ($5.43) per share, for a total transaction of £28,741.20 ($36,298.56). Corporate insiders own 8.68% of the company's stock.
Oxford Biomedica Company Profile
Oxford Biomedica plc, a biopharmaceutical company, engages in the research, development, and bioprocessing of cell and gene therapy products in Europe and internationally. The company operates in two segments, Platform and Product. Its LentiVector platform technology integrates genes into non-dividing cells, including neurons in the brain and retinal cells in the eye, as well as accommodates various therapeutic genes.
Further Reading
Receive News & Ratings for Oxford Biomedica Daily - Enter your email address below to receive a concise daily summary of the latest news and analysts' ratings for Oxford Biomedica and related companies with MarketBeat.com's FREE daily email newsletter.