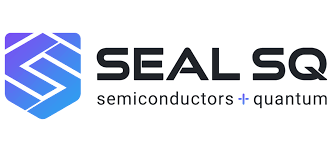 SEALSQ (NASDAQ:LAES – Get Free Report) is scheduled to release its earnings data before the market opens on Monday, September 11th.
SEALSQ Trading Down 6.3 %
Shares of NASDAQ:LAES opened at $4.78 on Friday. The company's 50 day simple moving average is $9.46. SEALSQ has a 1 year low of $4.78 and a 1 year high of $28.50. The company has a debt-to-equity ratio of 44.50, a quick ratio of 0.75 and a current ratio of 1.45.
Institutional Trading of SEALSQ
An institutional investor recently bought a new position in SEALSQ stock. BlackRock Inc. purchased a new position in shares of SEALSQ Corp (NASDAQ:LAES – Free Report) during the second quarter, according to its most recent 13F filing with the Securities & Exchange Commission. The fund purchased 1,928 shares of the company's stock, valued at approximately $29,000. 0.96% of the stock is currently owned by institutional investors.
SEALSQ Company Profile
Want More Great Investing Ideas?
(
Get Free Report
)
SEALSQ Corp develops and sells semiconductor chips for private and public sectors. The company offers semiconductors and smart card reader chips; identity provisioning services; and managed PKI for IoT solutions. It serves consumer electronics, aerospace and military, satellite and telecommunications, smart energy and smart building, smart industries, logistics, medical, and consumer industries.
Featured Articles
Receive News & Ratings for SEALSQ Daily - Enter your email address below to receive a concise daily summary of the latest news and analysts' ratings for SEALSQ and related companies with MarketBeat.com's FREE daily email newsletter.