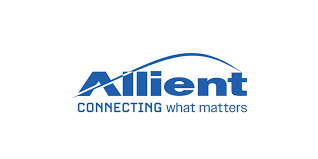 Shares of Allient Inc. (NASDAQ:ALNT – Get Free Report) fell 2.3% during mid-day trading on Monday . The company traded as low as $31.60 and last traded at $31.60. 5,627 shares traded hands during trading, a decline of 91% from the average session volume of 60,798 shares. The stock had previously closed at $32.36.
Allient Trading Down 2.2 %
The company has a debt-to-equity ratio of 0.96, a current ratio of 2.73 and a quick ratio of 1.40. The stock has a market cap of $512.10 million, a price-to-earnings ratio of 22.32 and a beta of 1.55.
About Allient
Allient Inc, together with its subsidiaries, designs, manufactures, and sells precision and specialty controlled motion components and systems for various industries worldwide. It offers brush and brushless DC motors, brushless servo and torque motors, coreless DC motors, integrated brushless motor-drives, gearmotors, gearing, modular digital servo drives, motion controllers, optical encoders, active and passive filters, input/output modules, industrial communications gateways, light-weighting technologies, and other controlled motion-related products.
Recommended Stories
Receive News & Ratings for Allient Daily - Enter your email address below to receive a concise daily summary of the latest news and analysts' ratings for Allient and related companies with MarketBeat.com's FREE daily email newsletter.