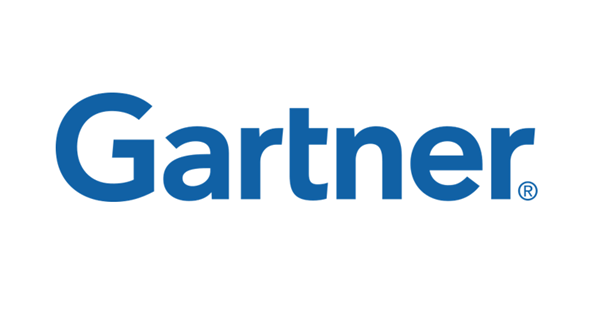 Gartner, Inc. (NYSE:IT – Get Free Report) Director James C. Smith sold 10,000 shares of the stock in a transaction that occurred on Thursday, September 7th. The stock was sold at an average price of $352.16, for a total transaction of $3,521,600.00. Following the completion of the transaction, the director now owns 700,473 shares in the company, valued at approximately $246,678,571.68. The sale was disclosed in a filing with the SEC, which is available at the SEC website.
Gartner Price Performance
NYSE:IT traded down $3.73 during trading hours on Monday, hitting $350.42. 337,310 shares of the stock were exchanged, compared to its average volume of 464,756. The company has a market cap of $27.62 billion, a P/E ratio of 30.34, a P/E/G ratio of 4.87 and a beta of 1.24. The firm's fifty day moving average price is $347.94 and its 200 day moving average price is $332.90. Gartner, Inc. has a 52-week low of $272.58 and a 52-week high of $377.88. The company has a current ratio of 0.87, a quick ratio of 0.87 and a debt-to-equity ratio of 4.18.
Gartner (NYSE:IT – Get Free Report) last issued its quarterly earnings results on Tuesday, August 1st. The information technology services provider reported $2.85 EPS for the quarter, topping the consensus estimate of $2.51 by $0.34. Gartner had a return on equity of 310.25% and a net margin of 16.08%. The firm had revenue of $1.50 billion during the quarter, compared to analysts' expectations of $1.48 billion. During the same period in the previous year, the business earned $2.85 earnings per share. The firm's revenue for the quarter was up 9.2% on a year-over-year basis. As a group, equities research analysts anticipate that Gartner, Inc. will post 10.06 EPS for the current fiscal year.
Analyst Upgrades and Downgrades
Want More Great Investing Ideas?
A number of research analysts recently issued reports on the stock.
StockNews.com
started coverage on shares of Gartner in a research report on Saturday, August 19th. They set a "hold" rating for the company. UBS Group started coverage on shares of Gartner in a report on Wednesday, May 31st. They issued a "neutral" rating and a $368.00 price objective for the company. BMO Capital Markets cut their price target on Gartner from $352.00 to $346.00 in a research note on Thursday, August 3rd. Finally, Morgan Stanley increased their price target on Gartner from $366.00 to $372.00 and gave the stock an "equal weight" rating in a research report on Wednesday, August 2nd. Six investment analysts have rated the stock with a hold rating and two have issued a buy rating to the company. According to data from MarketBeat.com, Gartner has a consensus rating of "Hold" and a consensus target price of $361.00.
View Our Latest Analysis on Gartner
Institutional Trading of Gartner
Several large investors have recently bought and sold shares of IT. Johnson Financial Group Inc. purchased a new stake in shares of Gartner in the fourth quarter valued at about $25,000. Arlington Partners LLC raised its position in shares of Gartner by 275.0% during the 2nd quarter. Arlington Partners LLC now owns 75 shares of the information technology services provider's stock valued at $26,000 after buying an additional 55 shares during the period. Cornerstone Planning Group LLC purchased a new position in Gartner in the second quarter worth approximately $27,000. Resurgent Financial Advisors LLC acquired a new stake in Gartner during the fourth quarter worth $29,000. Finally, IFP Advisors Inc raised its position in Gartner by 24.7% in the first quarter. IFP Advisors Inc now owns 450 shares of the information technology services provider's stock valued at $31,000 after purchasing an additional 89 shares during the period. Hedge funds and other institutional investors own 90.28% of the company's stock.
Gartner Company Profile
Gartner, Inc operates as a research and advisory company in the United States, Canada, Europe, the Middle East, Africa, and internationally. It operates through three segments: Research, Conferences, and Consulting. The Research segment delivers its research primarily through a subscription service that include on-demand access to published research content, data and benchmarks, and direct access to a network of research experts.
Featured Articles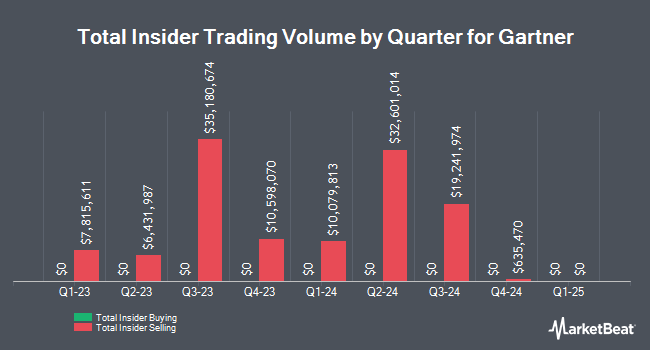 Receive News & Ratings for Gartner Daily - Enter your email address below to receive a concise daily summary of the latest news and analysts' ratings for Gartner and related companies with MarketBeat.com's FREE daily email newsletter.