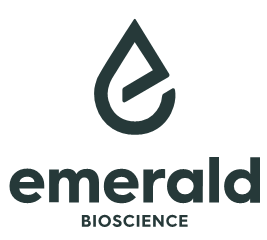 Emerald Bioscience Inc. (OTCMKTS:EMBI – Get Free Report)'s share price reached a new 52-week high during mid-day trading on Monday . The stock traded as high as $3.50 and last traded at $2.50, with a volume of 25741 shares. The stock had previously closed at $0.02.
Emerald Bioscience Stock Performance
The company has a quick ratio of 3.59, a current ratio of 3.59 and a debt-to-equity ratio of 0.43. The stock has a market cap of $670.19 million, a price-to-earnings ratio of -31.25 and a beta of 0.43. The company's 50-day simple moving average is $0.02 and its 200-day simple moving average is $0.02.
Emerald Bioscience Company Profile
Emerald Bioscience, Inc, a biopharmaceutical company, focuses on the discovery, development, and commercialization of cannabinoid-based therapeutics for unmet medical needs worldwide. The company's lead product candidate is NB1111, which is in preclinical trials for the treatment of glaucoma. It is also developing NB2222, a product candidate in preclinical trials for use in the treatment of various eye diseases, including uveitis, dry eye syndrome, macular degeneration, and diabetic retinopathy; and NB3111, a cannabinoid cocktail in testing for use as an anti-infective agent against various strains of antibiotic resistant bacteria, including methicillin-resistant Staphylococcus aureus.
Featured Stories
Receive News & Ratings for Emerald Bioscience Daily - Enter your email address below to receive a concise daily summary of the latest news and analysts' ratings for Emerald Bioscience and related companies with MarketBeat.com's FREE daily email newsletter.