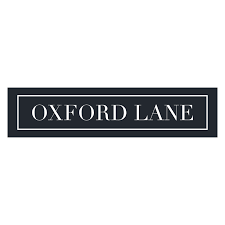 Oxford Lane Capital Corp. (NASDAQ:OXLCP – Get Free Report) declared a dividend on Thursday, July 27th, NASDAQ reports. Shareholders of record on Friday, September 15th will be given a dividend of 0.1302 per share on Friday, September 29th. The ex-dividend date is Thursday, September 14th. This is a positive change from Oxford Lane Capital's previous dividend of $0.13.
Oxford Lane Capital Price Performance
OXLCP stock traded down $0.02 during mid-day trading on Tuesday, reaching $22.90. 2,292 shares of the company traded hands, compared to its average volume of 4,572. Oxford Lane Capital has a fifty-two week low of $21.30 and a fifty-two week high of $24.25. The firm's 50 day moving average price is $22.80 and its 200 day moving average price is $22.72.
Hedge Funds Weigh In On Oxford Lane Capital
A hedge fund recently raised its stake in Oxford Lane Capital stock. Resources Management Corp CT ADV raised its stake in shares of Oxford Lane Capital Corp. (NASDAQ:OXLCP – Free Report) by 8,500.0% in the second quarter, according to its most recent 13F filing with the SEC. The fund owned 17,200 shares of the company's stock after purchasing an additional 17,000 shares during the period. Resources Management Corp CT ADV's holdings in Oxford Lane Capital were worth $391,000 as of its most recent SEC filing.
About Oxford Lane Capital
Want More Great Investing Ideas?
(
Get Free Report
)
Oxford Lane Capital Corp. is a close ended fund launched and managed by Oxford Lane Management LLC. It invests in fixed income securities. The fund primarily invests in securitization vehicles which in turn invest in senior secured loans made to companies whose debt is rated below investment grade or is unrated.
Recommended Stories
Receive News & Ratings for Oxford Lane Capital Daily - Enter your email address below to receive a concise daily summary of the latest news and analysts' ratings for Oxford Lane Capital and related companies with MarketBeat.com's FREE daily email newsletter.