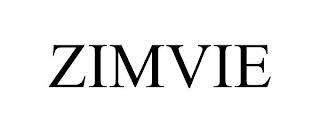 Solas Capital Management LLC lifted its stake in shares of ZimVie Inc. (NASDAQ:ZIMV – Free Report) by 171.4% in the 1st quarter, according to its most recent Form 13F filing with the Securities and Exchange Commission (SEC). The fund owned 1,709,511 shares of the company's stock after purchasing an additional 1,079,511 shares during the quarter. ZimVie comprises approximately 6.6% of Solas Capital Management LLC's portfolio, making the stock its 3rd biggest position. Solas Capital Management LLC owned about 6.48% of ZimVie worth $12,360,000 at the end of the most recent reporting period.
A number of other institutional investors and hedge funds have also recently bought and sold shares of ZIMV. UBS Group AG acquired a new position in ZimVie during the third quarter worth $54,000. Tower Research Capital LLC TRC acquired a new stake in ZimVie in the third quarter valued at $47,000. Dimensional Fund Advisors LP acquired a new stake in ZimVie in the third quarter valued at $1,424,000. Credit Suisse AG acquired a new stake in ZimVie in the third quarter valued at $201,000. Finally, Nuveen Asset Management LLC acquired a new stake in ZimVie in the third quarter valued at $1,033,000. Institutional investors and hedge funds own 85.16% of the company's stock.
ZimVie Price Performance
ZimVie stock traded up $0.03 during trading hours on Tuesday, hitting $10.98. The stock had a trading volume of 102,463 shares, compared to its average volume of 474,715. The company has a debt-to-equity ratio of 0.74, a current ratio of 2.67 and a quick ratio of 1.47. The stock has a market capitalization of $291.30 million, a price-to-earnings ratio of -3.48 and a beta of 1.40. ZimVie Inc. has a 1-year low of $5.05 and a 1-year high of $15.50. The stock's fifty day moving average is $11.97 and its two-hundred day moving average is $9.99.
Want More Great Investing Ideas?
ZimVie (
NASDAQ:ZIMV
–
Get Free Report
) last posted its quarterly earnings data on Wednesday, August 2nd. The company reported $0.17 EPS for the quarter, beating analysts' consensus estimates of ($0.03) by $0.20. The business had revenue of $224.90 million for the quarter, compared to analyst estimates of $212.36 million. ZimVie had a positive return on equity of 3.80% and a negative net margin of 9.27%. As a group, analysts predict that ZimVie Inc. will post 0.64 earnings per share for the current fiscal year.
Wall Street Analysts Forecast Growth
Separately, Barclays upped their target price on ZimVie from $7.00 to $11.00 and gave the company an "underweight" rating in a report on Monday, August 7th.
Read Our Latest Analysis on ZimVie
ZimVie Profile
ZimVie Inc, a medical technology company, develops, manufactures, and markets a portfolio of products and solutions designed to treat various spine pathologies, and support dental tooth replacement and restoration procedures worldwide. It offers dental implant systems, prosthetic and abutment products, surgical instrumentation, and kits; bone grafts, barrier membranes, allografts, and collagen wound care products; hardware and software solutions consist of intraoral scanners and RealGUIDE; and virtual treatment planning services, guided surgery solutions, CAD/CAM workflow systems, and patient-specific restorative components and intra-oral scanners, as well as spinal fusion implants and instrumentation for various spinal procedures, biologics, and bone healing technologies.
Further Reading
Receive News & Ratings for ZimVie Daily - Enter your email address below to receive a concise daily summary of the latest news and analysts' ratings for ZimVie and related companies with MarketBeat.com's FREE daily email newsletter.