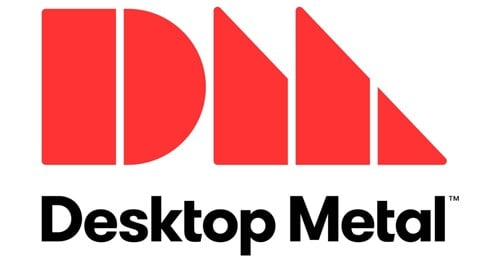 Desktop Metal, Inc. (NYSE:DM – Get Free Report) gapped up prior to trading on Thursday . The stock had previously closed at $1.52, but opened at $1.58. Desktop Metal shares last traded at $1.57, with a volume of 308,061 shares.
Analysts Set New Price Targets
Separately, StockNews.com began coverage on Desktop Metal in a research report on Sunday. They issued a "sell" rating for the company.
Desktop Metal Stock Up 3.9 %
Want More Great Investing Ideas?
The company has a market cap of $510.45 million, a P/E ratio of -1.02 and a beta of 0.61. The company has a debt-to-equity ratio of 0.25, a current ratio of 3.49 and a quick ratio of 2.27. The company's 50-day moving average is $1.70 and its two-hundred day moving average is $1.91.
Desktop Metal (NYSE:DM – Get Free Report) last posted its earnings results on Thursday, August 3rd. The pipeline company reported ($0.09) EPS for the quarter, missing analysts' consensus estimates of ($0.08) by ($0.01). Desktop Metal had a negative return on equity of 25.20% and a negative net margin of 235.11%. The business had revenue of $53.29 million during the quarter, compared to the consensus estimate of $57.35 million. As a group, equities analysts predict that Desktop Metal, Inc. will post -0.31 earnings per share for the current fiscal year.
Hedge Funds Weigh In On Desktop Metal
A number of hedge funds have recently bought and sold shares of the business. Belpointe Asset Management LLC purchased a new stake in shares of Desktop Metal during the 4th quarter valued at about $26,000. Simplicity Solutions LLC bought a new position in Desktop Metal during the first quarter valued at approximately $28,000. Arete Wealth Advisors LLC purchased a new stake in Desktop Metal in the first quarter worth approximately $29,000. Private Trust Co. NA bought a new stake in Desktop Metal in the 1st quarter worth approximately $32,000. Finally, Rockefeller Capital Management L.P. raised its stake in Desktop Metal by 25.6% during the 4th quarter. Rockefeller Capital Management L.P. now owns 24,500 shares of the pipeline company's stock valued at $33,000 after buying an additional 5,000 shares during the last quarter. Hedge funds and other institutional investors own 53.68% of the company's stock.
Desktop Metal Company Profile
Desktop Metal, Inc manufactures and sells additive manufacturing technologies for engineers, designers, and manufacturers in the Americas, Europe, the Middle East, Africa, and the Asia- Pacific. The company offers Production System, an industrial manufacturing solution; Shop System, a mid-volume binder jetting platform; X-series platform for serial production binder jet 3D printed metal, ceramic, or composite parts, balancing speed, and quality; Studio System, an office metal 3D printing system; and Desktop Metal Furnace, which is paired with the Studio System and binder jetting solutions to create turnkey metal additive manufacturing solutions.
Further Reading
Receive News & Ratings for Desktop Metal Daily - Enter your email address below to receive a concise daily summary of the latest news and analysts' ratings for Desktop Metal and related companies with MarketBeat.com's FREE daily email newsletter.