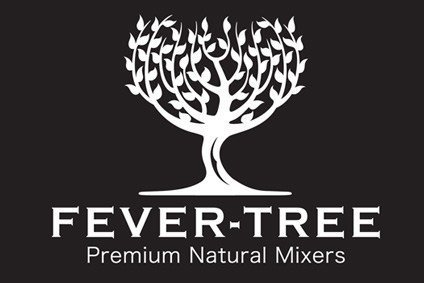 Fevertree Drinks PLC (LON:FEVR – Get Free Report) insider Kevin Havelock acquired 1,583 shares of Fevertree Drinks stock in a transaction on Thursday, September 14th. The shares were purchased at an average cost of GBX 1,263 ($15.81) per share, with a total value of £19,993.29 ($25,019.76).
Fevertree Drinks Stock Performance
Shares of LON:FEVR traded up GBX 7 ($0.09) during trading on Thursday, hitting GBX 1,314 ($16.44). 130,778 shares of the company were exchanged, compared to its average volume of 348,882. Fevertree Drinks PLC has a 52-week low of GBX 805.50 ($10.08) and a 52-week high of GBX 1,489 ($18.63). The stock has a 50 day moving average of GBX 1,310.41 and a 200 day moving average of GBX 1,288.69. The company has a debt-to-equity ratio of 7.07, a current ratio of 4.00 and a quick ratio of 3.21. The company has a market cap of £1.53 billion, a PE ratio of 6,223.81, a P/E/G ratio of -4.51 and a beta of 1.20.
Fevertree Drinks Cuts Dividend
The business also recently disclosed a dividend, which will be paid on Friday, October 20th. Investors of record on Thursday, September 28th will be paid a dividend of GBX 5.74 ($0.07) per share. The ex-dividend date of this dividend is Thursday, September 28th. This represents a dividend yield of 0.44%. Fevertree Drinks's payout ratio is 7,619.05%.
Analyst Upgrades and Downgrades
Want More Great Investing Ideas?
FEVR has been the topic of a number of recent research reports. Numis Securities reaffirmed a "buy" rating and set a GBX 1,500 ($18.77) price target on shares of Fevertree Drinks in a research report on Thursday, May 25th. Royal Bank of Canada upped their price objective on shares of Fevertree Drinks from GBX 1,000 ($12.51) to GBX 1,500 ($18.77) and gave the company a "hold" rating in a report on Thursday, May 25th. Five analysts have rated the stock with a hold rating and one has issued a buy rating to the company. According to data from MarketBeat.com, Fevertree Drinks presently has an average rating of "Hold" and an average price target of GBX 1,206.67 ($15.10).
View Our Latest Stock Report on FEVR
Fevertree Drinks Company Profile
Fevertree Drinks Plc, together with its subsidiaries, engages in the development and sale of premium mixer drinks in the United Kingdom, the United States, rest of Europe, and internationally. The company offers Indian, Mediterranean, elderflower, cucumber, damson and sloe berry, rhubarb and raspberry, aromatic, lemon, and Clementine tonic water products; gingers; sodas; cola and lemonades; cocktails; and sparkling soft drinks.
Further Reading
Receive News & Ratings for Fevertree Drinks Daily - Enter your email address below to receive a concise daily summary of the latest news and analysts' ratings for Fevertree Drinks and related companies with MarketBeat.com's FREE daily email newsletter.