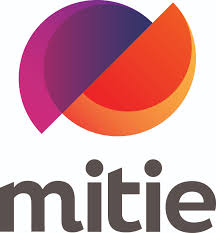 Mitie Group plc (LON:MTO – Get Free Report) insider Phillip Bentley purchased 145 shares of the firm's stock in a transaction that occurred on Wednesday, September 13th. The stock was purchased at an average price of GBX 104 ($1.30) per share, with a total value of £150.80 ($188.71).
Phillip Bentley also recently made the following trade(s):
On Thursday, July 13th, Phillip Bentley bought 150 shares of Mitie Group stock. The shares were purchased at an average cost of GBX 100 ($1.25) per share, for a total transaction of £150 ($187.71).
Mitie Group Stock Performance
Shares of LON MTO traded up GBX 1 ($0.01) during midday trading on Thursday, hitting GBX 105 ($1.31). The company's stock had a trading volume of 289,074 shares, compared to its average volume of 1,945,340. The company has a debt-to-equity ratio of 67.82, a quick ratio of 0.83 and a current ratio of 0.98. Mitie Group plc has a 1-year low of GBX 60 ($0.75) and a 1-year high of GBX 105.60 ($1.32). The firm's fifty day moving average price is GBX 99.02 and its 200-day moving average price is GBX 92.22. The firm has a market cap of £1.41 billion, a P/E ratio of 1,746.67, a P/E/G ratio of 10.10 and a beta of 1.44.
Wall Street Analysts Forecast Growth
Want More Great Investing Ideas?
Separately, Jefferies Financial Group reissued a "buy" rating and set a GBX 125 ($1.56) price target on shares of Mitie Group in a research report on Tuesday, June 20th.
Get Our Latest Research Report on MTO
About Mitie Group
Mitie Group plc, together with its subsidiaries, provides strategic outsourcing services in the United Kingdom and internationally. The company operates in eight segments: Business Services, Technical Services, Central Government & Defense (CG&D), Communities, Care & Custody, Landscapes, Waste, and Spain.
Featured Stories
Receive News & Ratings for Mitie Group Daily - Enter your email address below to receive a concise daily summary of the latest news and analysts' ratings for Mitie Group and related companies with MarketBeat.com's FREE daily email newsletter.