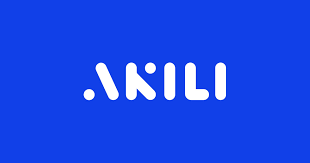 Akili, Inc. (NASDAQ:AKLI – Get Free Report) was the recipient of a significant decline in short interest in the month of August. As of August 31st, there was short interest totalling 120,100 shares, a decline of 34.7% from the August 15th total of 183,900 shares. Currently, 0.3% of the company's shares are sold short. Based on an average daily volume of 160,600 shares, the days-to-cover ratio is presently 0.7 days.
Institutional Inflows and Outflows
Institutional investors have recently made changes to their positions in the company. Tower Research Capital LLC TRC acquired a new stake in Akili in the third quarter valued at $32,000. SG Americas Securities LLC acquired a new stake in Akili in the first quarter valued at $33,000. CIBC Asset Management Inc acquired a new stake in Akili in the first quarter valued at $56,000. Geode Capital Management LLC raised its holdings in Akili by 55.0% in the fourth quarter. Geode Capital Management LLC now owns 38,504 shares of the company's stock valued at $43,000 after acquiring an additional 13,657 shares in the last quarter. Finally, Perpetual Ltd acquired a new stake in Akili in the first quarter valued at $124,000. 53.12% of the stock is owned by institutional investors and hedge funds.
Akili Stock Up 2.6 %
AKLI opened at $0.92 on Friday. The company has a current ratio of 8.27, a quick ratio of 8.27 and a debt-to-equity ratio of 0.11. Akili has a 52-week low of $0.85 and a 52-week high of $4.72. The company has a 50 day moving average of $1.07 and a two-hundred day moving average of $1.25.
Want More Great Investing Ideas?
Akili (
NASDAQ:AKLI
–
Get Free Report
) last posted its earnings results on Thursday, August 10th. The company reported ($0.18) EPS for the quarter, topping analysts' consensus estimates of ($0.20) by $0.02. Akili had a net margin of 940.71% and a negative return on equity of 72.28%. The business had revenue of $0.11 million for the quarter. On average, sell-side analysts predict that Akili will post -0.85 EPS for the current fiscal year.
Wall Street Analysts Forecast Growth
Separately, Credit Suisse Group restated an "outperform" rating and issued a $4.00 target price on shares of Akili in a report on Friday, August 11th.
View Our Latest Stock Report on Akili
About Akili
Akili, Inc, a digital medicine company, develops cognitive treatments through game-changing technologies. The company provides EndeavorRx, a computer-based testing for cognitive dysfunction across several neurology and psychiatry indications, including attention-deficit hyperactivity disorder, depressive disorder, autism spectrum disorder, multiple sclerosis, and other neuroinflammatory diseases.
See Also
Receive News & Ratings for Akili Daily - Enter your email address below to receive a concise daily summary of the latest news and analysts' ratings for Akili and related companies with MarketBeat.com's FREE daily email newsletter.