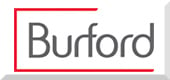 Burford Capital (LON:BUR – Get Free Report) had its target price lifted by equities research analysts at Berenberg Bank from GBX 1,350 ($16.89) to GBX 1,600 ($20.02) in a report released on Thursday, Digital Look reports. The brokerage currently has a "buy" rating on the stock. Berenberg Bank's price target would suggest a potential upside of 30.51% from the stock's current price.
A number of other research firms also recently issued reports on BUR. Canaccord Genuity Group reissued an "under review" rating on shares of Burford Capital in a research report on Monday. Jefferies Financial Group reaffirmed a "buy" rating and issued a GBX 1,820 ($22.78) price target on shares of Burford Capital in a report on Tuesday, June 27th.
View Our Latest Analysis on Burford Capital
Burford Capital Stock Performance
Want More Great Investing Ideas?
LON:BUR
opened at GBX 1,226 ($15.34) on Thursday. The company has a debt-to-equity ratio of 60.62, a current ratio of 32.83 and a quick ratio of 8.01. The business has a fifty day simple moving average of GBX 1,061.25 and a two-hundred day simple moving average of GBX 969.21. Burford Capital has a 1 year low of GBX 478 ($5.98) and a 1 year high of GBX 1,388 ($17.37). The company has a market capitalization of £2.68 billion, a P/E ratio of 1,277.08, a P/E/G ratio of 1.09 and a beta of 1.02.
Burford Capital Company Profile
Burford Capital Limited, through its subsidiaries, provides legal finance products and services worldwide. The company operates through two segments, Capital Provision, and Asset Management and Other Provision. The Capital Provision segment provides capital to the legal industry or in connection with legal matters directly and through investment in private funds.
Featured Stories
Receive News & Ratings for Burford Capital Daily - Enter your email address below to receive a concise daily summary of the latest news and analysts' ratings for Burford Capital and related companies with MarketBeat.com's FREE daily email newsletter.