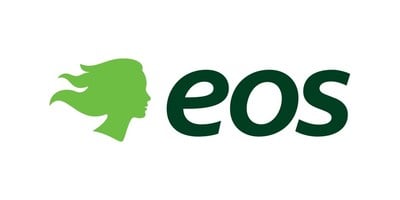 Eos Energy Enterprises, Inc. (NASDAQ:EOSEW – Get Free Report) was the recipient of a large decrease in short interest in the month of August. As of August 31st, there was short interest totalling 30,500 shares, a decrease of 42.7% from the August 15th total of 53,200 shares. Based on an average daily volume of 33,300 shares, the short-interest ratio is currently 0.9 days.
Hedge Funds Weigh In On Eos Energy Enterprises
A hedge fund recently bought a new stake in Eos Energy Enterprises stock. Ionic Capital Management LLC purchased a new stake in shares of Eos Energy Enterprises, Inc. (NASDAQ:EOSEW – Free Report) in the 1st quarter, according to its most recent Form 13F filing with the Securities and Exchange Commission. The firm purchased 34,689 shares of the company's stock, valued at approximately $25,000.
Eos Energy Enterprises Price Performance
Shares of Eos Energy Enterprises stock opened at $0.70 on Friday. Eos Energy Enterprises has a fifty-two week low of $0.11 and a fifty-two week high of $1.88. The firm has a fifty day moving average price of $0.97 and a two-hundred day moving average price of $0.83.
About Eos Energy Enterprises
Want More Great Investing Ideas?
(
Get Free Report
)
powering the dawn of energy storage eos' mission is to deliver energy storage solutions that make clean, safe, reliable electricity affordable and accessible to all. through innovation in batteries, eos is powering a new dawn of energy storage and a sustainable energy future. eos' proprietary rechargeable zinc hybrid cathode battery will initially be sold for $160/kwh, and is electrically rechargeable with a life of over 5,000 cycles (15 years) with a full duty cycle and at full depth of discharge.
Featured Stories
Receive News & Ratings for Eos Energy Enterprises Daily - Enter your email address below to receive a concise daily summary of the latest news and analysts' ratings for Eos Energy Enterprises and related companies with MarketBeat.com's FREE daily email newsletter.