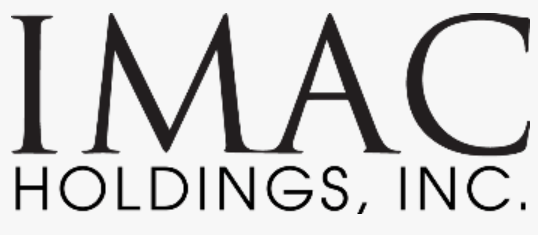 IMAC Holdings, Inc. (NASDAQ:IMACW – Get Free Report) was the target of a large increase in short interest during the month of August. As of August 31st, there was short interest totalling 1,500 shares, an increase of 400.0% from the August 15th total of 300 shares. Based on an average daily trading volume, of 5,000 shares, the short-interest ratio is presently 0.3 days.
IMAC Stock Performance
Shares of NASDAQ IMACW opened at $0.00 on Friday. IMAC has a 12-month low of $0.00 and a 12-month high of $0.24. The firm has a 50 day moving average of $0.01 and a 200 day moving average of $0.02.
About IMAC
Want More Great Investing Ideas?
the imac regeneration center is an integrative medicine clinic serving patients with knee pain, back pain, soft tissue and joint damage, muscular tears, and arthritis. we earn patients based on successful outcomes of previous guests. it is our sincere goal to provide each patient with non-invasive treatments that result in a quality, pain-free life.
See Also
Receive News & Ratings for IMAC Daily - Enter your email address below to receive a concise daily summary of the latest news and analysts' ratings for IMAC and related companies with MarketBeat.com's FREE daily email newsletter.