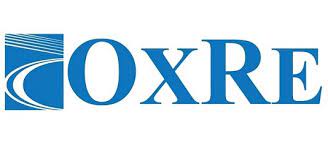 Oxbridge Re Holdings Limited (NASDAQ:OXBR – Get Free Report) major shareholder Allan S. Martin acquired 23,383 shares of Oxbridge Re stock in a transaction that occurred on Monday, September 11th. The shares were purchased at an average cost of $1.11 per share, with a total value of $25,955.13. Following the completion of the acquisition, the insider now owns 244,271 shares of the company's stock, valued at approximately $271,140.81. The transaction was disclosed in a document filed with the SEC, which can be accessed through this link. Major shareholders that own at least 10% of a company's shares are required to disclose their sales and purchases with the SEC.
Oxbridge Re Price Performance
Oxbridge Re stock opened at $1.02 on Friday. The stock has a fifty day moving average of $1.44 and a two-hundred day moving average of $1.54. Oxbridge Re Holdings Limited has a fifty-two week low of $0.98 and a fifty-two week high of $2.99.
Oxbridge Re (NASDAQ:OXBR – Get Free Report) last released its quarterly earnings results on Monday, August 14th. The insurance provider reported ($0.01) earnings per share for the quarter. The business had revenue of $0.69 million during the quarter.
Wall Street Analysts Forecast Growth
Want More Great Investing Ideas?
Separately,
StockNews.com
assumed coverage on Oxbridge Re in a research report on Friday, September 8th. They set a "hold" rating for the company.
Check Out Our Latest Stock Analysis on Oxbridge Re
Institutional Investors Weigh In On Oxbridge Re
A hedge fund recently raised its stake in Oxbridge Re stock. Renaissance Technologies LLC increased its holdings in Oxbridge Re Holdings Limited (NASDAQ:OXBR – Free Report) by 49.5% in the third quarter, according to the company in its most recent Form 13F filing with the Securities & Exchange Commission. The firm owned 32,900 shares of the insurance provider's stock after purchasing an additional 10,900 shares during the period. Renaissance Technologies LLC owned 0.57% of Oxbridge Re worth $70,000 as of its most recent SEC filing. 21.37% of the stock is currently owned by hedge funds and other institutional investors.
About Oxbridge Re
Oxbridge Re Holdings Limited, together with its subsidiaries, provides specialty property and casualty reinsurance solutions. The company underwrites reinsurance contracts primarily for property and casualty insurance companies in the Gulf Coast region of the United States. It distributes its products and solutions through reinsurance brokers.
Featured Stories
Receive News & Ratings for Oxbridge Re Daily - Enter your email address below to receive a concise daily summary of the latest news and analysts' ratings for Oxbridge Re and related companies with MarketBeat.com's FREE daily email newsletter.