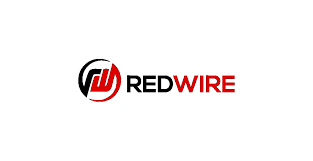 Redwire (NYSE:RDW – Get Free Report)'s stock had its "buy" rating reissued by equities researchers at Roth Capital in a report issued on Wednesday, PriceTargets.com reports.
Separately, Roth Mkm started coverage on Redwire in a research note on Wednesday. They set a "buy" rating and a $10.00 target price on the stock.
Read Our Latest Stock Report on RDW
Redwire Stock Performance
Want More Great Investing Ideas?
NYSE RDW
opened at $4.12 on Wednesday. The firm has a market capitalization of $266.85 million, a PE ratio of -4.43 and a beta of 1.78. Redwire has a one year low of $1.67 and a one year high of $4.58. The company has a 50-day simple moving average of $3.30 and a 200-day simple moving average of $3.02.
Redwire (NYSE:RDW – Get Free Report) last posted its earnings results on Monday, August 7th. The company reported ($0.16) EPS for the quarter, meeting the consensus estimate of ($0.16). Redwire had a negative return on equity of 530.39% and a negative net margin of 23.49%. The company had revenue of $60.10 million during the quarter, compared to analyst estimates of $58.23 million. During the same period in the prior year, the company earned $0.06 earnings per share. Equities analysts forecast that Redwire will post -0.63 earnings per share for the current year.
Insider Buying and Selling
In related news, Director Ae Red Holdings, Llc sold 9,465 shares of the stock in a transaction on Wednesday, August 9th. The stock was sold at an average price of $3.33, for a total transaction of $31,518.45. Following the completion of the sale, the director now directly owns 36,166,112 shares in the company, valued at $120,433,152.96. The sale was disclosed in a filing with the SEC, which is available through this hyperlink. Over the last ninety days, insiders sold 178,411 shares of company stock worth $615,889. Corporate insiders own 3.50% of the company's stock.
Hedge Funds Weigh In On Redwire
A number of hedge funds have recently added to or reduced their stakes in the company. LA Financiere DE L Echiquier boosted its holdings in Redwire by 11.5% in the first quarter. LA Financiere DE L Echiquier now owns 252,000 shares of the company's stock worth $764,000 after purchasing an additional 26,000 shares in the last quarter. Caz Investments LP bought a new stake in Redwire in the fourth quarter worth $59,000. Hourglass Capital LLC bought a new stake in Redwire in the first quarter worth $63,000. Diametric Capital LP acquired a new stake in Redwire in the 4th quarter worth approximately $74,000. Finally, DRW Securities LLC acquired a new stake in Redwire in the 2nd quarter worth approximately $33,000. Institutional investors and hedge funds own 9.10% of the company's stock.
About Redwire
Redwire Corporation operates as a space infrastructure company in the United States, Netherlands, Luxemburg, the United Kingdom, Italy, Germany, Spain, South Korea, Poland, and internationally. It provides critical space solutions and reliability components for solar power generation, in-space 3D printing and manufacturing, avionics, critical components, sensors, digital engineering, and space-based biotechnology.
See Also
Receive News & Ratings for Redwire Daily - Enter your email address below to receive a concise daily summary of the latest news and analysts' ratings for Redwire and related companies with MarketBeat.com's FREE daily email newsletter.