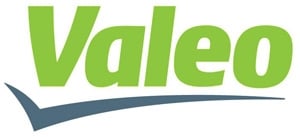 Valeo SE (OTCMKTS:VLEEY – Get Free Report) was the recipient of a large decline in short interest during the month of August. As of August 31st, there was short interest totalling 5,100 shares, a decline of 75.6% from the August 15th total of 20,900 shares. Based on an average daily volume of 31,400 shares, the days-to-cover ratio is currently 0.2 days.
Valeo Stock Performance
Valeo stock remained flat at $9.46 during mid-day trading on Friday. The company's stock had a trading volume of 43,608 shares, compared to its average volume of 16,662. The business has a fifty day moving average of $10.50 and a two-hundred day moving average of $10.35. Valeo has a 1 year low of $7.32 and a 1 year high of $12.21. The company has a debt-to-equity ratio of 1.10, a current ratio of 0.89 and a quick ratio of 0.67.
Analysts Set New Price Targets
A number of equities research analysts have issued reports on VLEEY shares. Jefferies Financial Group upgraded shares of Valeo from an "underperform" rating to a "buy" rating in a report on Friday, May 26th. Stifel Nicolaus upgraded Valeo from a "hold" rating to a "buy" rating in a research note on Thursday, July 13th.
Want More Great Investing Ideas?
Get Our Latest Stock Analysis on Valeo
About Valeo
Valeo SE designs, produces, and sells components, systems, and services for automakers in France, other European countries, Africa, North America, South America, and Asia. The company operates through four segments: Comfort & Driving Assistance Systems, Powertrain Systems, Thermal Systems, and Visibility Systems.
Featured Articles
Receive News & Ratings for Valeo Daily - Enter your email address below to receive a concise daily summary of the latest news and analysts' ratings for Valeo and related companies with MarketBeat.com's FREE daily email newsletter.