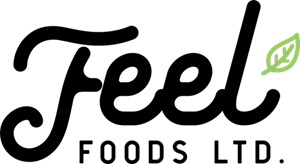 Ultra Brands Ltd. (OTCMKTS:FLLLF – Get Free Report) saw a significant growth in short interest during the month of August. As of August 31st, there was short interest totalling 8,000 shares, a growth of 471.4% from the August 15th total of 1,400 shares. Based on an average trading volume of 1,900 shares, the days-to-cover ratio is presently 4.2 days.
Ultra Brands Stock Performance
Shares of FLLLF opened at $0.01 on Friday. Ultra Brands has a 1 year low of $0.01 and a 1 year high of $0.06. The business has a 50-day moving average of $0.01 and a 200-day moving average of $0.02.
About Ultra Brands
Want More Great Investing Ideas?
Ultra Brands Ltd. operates as an agri-food holdings company. It offers vegan dairy substitute products, plant-based chicken, pork, and beef products, including chicken tenders, chicken nuggets, pork cutlets, beef burgers, and other products. The company was formerly known as Feel Foods Ltd. and changed its name to Ultra Brands Ltd.
Featured Stories
Receive News & Ratings for Ultra Brands Daily - Enter your email address below to receive a concise daily summary of the latest news and analysts' ratings for Ultra Brands and related companies with MarketBeat.com's FREE daily email newsletter.