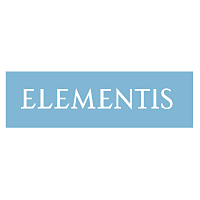 Elementis plc (LON:ELM – Get Free Report)'s share price crossed above its 200-day moving average during trading on Thursday . The stock has a 200-day moving average of GBX 113.67 ($1.42) and traded as high as GBX 116.80 ($1.46). Elementis shares last traded at GBX 116.40 ($1.46), with a volume of 586,427 shares traded.
Elementis Trading Down 0.2 %
The business has a 50-day moving average of GBX 111.56 and a 200 day moving average of GBX 113.59. The company has a debt-to-equity ratio of 42.38, a quick ratio of 1.16 and a current ratio of 2.71. The stock has a market cap of £682.20 million, a PE ratio of -1,660.00, a PEG ratio of 3.05 and a beta of 2.08.
Insiders Place Their Bets
In other Elementis news, insider Trudy Schoolenberg purchased 30,000 shares of the firm's stock in a transaction on Thursday, June 29th. The shares were purchased at an average cost of GBX 100 ($1.25) per share, with a total value of £30,000 ($37,542.24). 4.17% of the stock is owned by corporate insiders.
Elementis Company Profile
Want More Great Investing Ideas?
(
Get Free Report
)
Elementis plc operates as a specialty chemical company in the United Kingdom, rest of Europe, North America, and internationally. It operates through Personal Care, Coatings, and Talc segments. The Personal Care segment provides rheological modifiers and compounded products, including active ingredients for AP deodorants, for personal care manufacturers.
See Also
Receive News & Ratings for Elementis Daily - Enter your email address below to receive a concise daily summary of the latest news and analysts' ratings for Elementis and related companies with MarketBeat.com's FREE daily email newsletter.